Lincoln aldermen approve contract with Area Disposal for waste hauling
Approve mandating trash collection

Send a link to a friend Share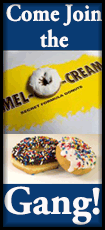 [September 06, 2017] LINCOLN
At the Tuesday evening voting session of the Lincoln City Council aldermen approved a motion to enter into a waste hauler agreement with Area Disposal. Additionally, they approved a motion to mandate that all households in the city of Lincoln participate in the trash collection, with certain exemptions for those who have trash collection through business ownership or another viable and acceptable option.

The first vote to approve Area Disposal as the exclusive provider passed with a 5 to 3 vote after a lengthy discussion. Those voting to approve included Ron Keller, Jeff Hoinakci, Heidi Browne, Michele Bauer and Tracy Welch. Those opposed were Rick Hoefle, Steve Parrott and Kathy Horn.

Much of the discussion about the agreement stemmed from a concern voiced by Parrott that the allowance of 100 special low volume user discounts city-wide was not enough. Parrott repeated on multiple occasions that he was in favor of the exclusive waste hauler agreement, as well as the mandated participation, but he felt that in a city that has a high population of senior citizens and single households, there should be more low volume discounts offered.

Eric Shangraw of Area Disposal was brought to the speakers table to address this. He said that the bid had been placed for 100 households and he would have to stand by that, unless the city wanted to take another look at the entire bid.

Shangraw said the bid had been placed based on 4,400 households participating. The company was already giving a ten percent discount to seniors and then the 100 households would receive an additional 10 percent under Area's "low income" program. He said that at the moment, he could offer nothing more.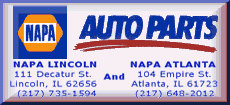 Parrott said he had spoken with Shangraw about the matter, and had learned that there could be more low volume or low income customers added, but it would involve looking at the overall cost, and perhaps raising the price for all other customers. Parrott also said that looking at that price, he didn't think the raise would be all that significant.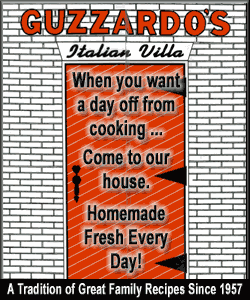 Parrott suggested that the vote could be tabled so as to "do it right." Doing it right would then involve taking a new bid. The aldermen had motioned to accept option two, which includes weekly trash collection and collection of recyclables every two weeks. Hoefle noted that Area and their competitor Advanced Disposal, in the bidding process were neck-and-neck in their pricing of option two. He said he felt the two companies could rebid the option quickly, so the process would not be delayed too much longer.
It was also noted that in the original bidding process, Advanced Disposal had said they could not offer a low volume discount because they had already trimmed their bid as much as possible.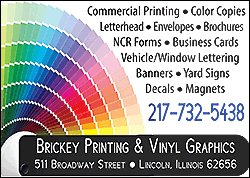 Hoefle also noted that he was opposed to the entire plan, citing that it was denying the citizens of Lincoln their basic right to freedom of choice.

Throughout the discussion period all the aldermen, but Horn and Hoefle, spoke in favor of the mandate and the contract with Area including Parrott, who said his only issue was the low volume discount.

Many said that prior to the public meeting held at Lincoln College they had heard a lot of negativity, but since that time, the scale had tipped and more people were in favor than opposed.

For the vote to mandate citizen participation in the trash collection there was less discussion, with only Hoefle commenting that he thought the city has a large task before it in defining trash in the ordinance.

When the item came to vote six voted in favor of the mandate: Browne, Bauer, Welch, Parrott, Keller and Hoinacki. Horn and Hoefle both voted in opposition of the mandate.

It is not known at this time when the new contract will take effect. Originally the plan had been for the contract to take effect October 1st. However there has been a lengthy delay in this vote, which will impact how soon the city and Area Disposal are prepared to put the new program into motion.

[Nila Smith]