Beautiful weather for Atlanta Fall Festival and choosing a Princess and Prince

Send a link to a friend Share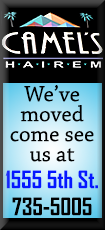 [September 09, 2017] On a beautiful late summer evening at the Atlanta Fall Festival Friday, there were many activities for families to enjoy. As always, there was the traditional carnival rides and food. Those attending the festival could also enjoy the Little Prince and Princess Contest, listen to musical entertainment, play Bingo, see what various vendors had to offer, or just visit with friends.

Nine adorable children entered this year's Little Prince and Princess Contests and judges had a tough decision to make. Contestants were: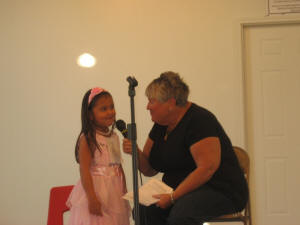 Magenta Kong, 5;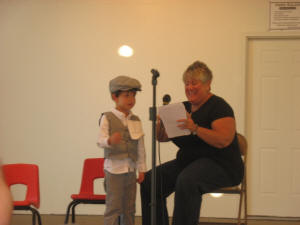 Quinn McNear, 3;

Stella Eimer, 3;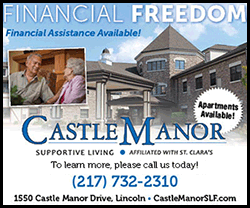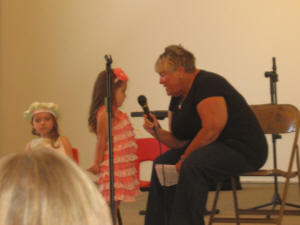 Grace Bechtel, 4;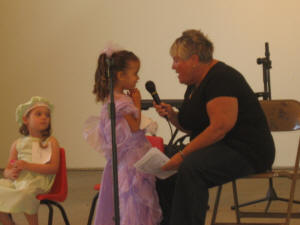 Emylina Grigg, 5;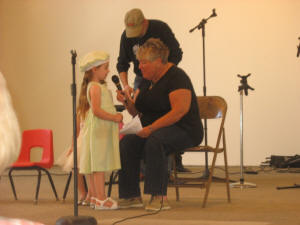 Kennedy Dolphia, 4;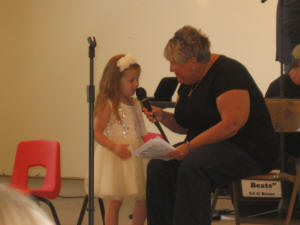 Maggie Brasmore, 3;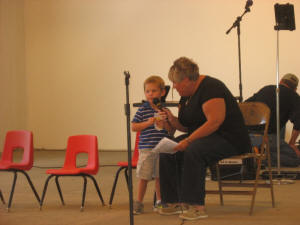 and Reed Polley, 3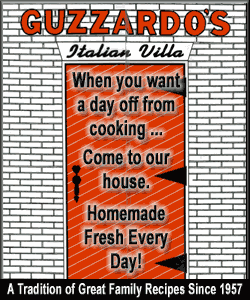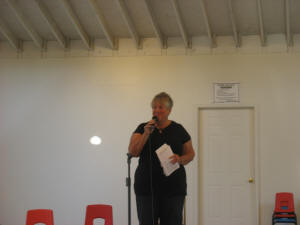 As Emcee Debbie Adair talked to the contestants about their lives, there were sweet and funny moments. When Adair asked them what they wanted to be or do when they grew up she got responses such as be a unicorn, be a princess, go to school, play with puzzles, be a chiropractor, and be a teacher or doctor.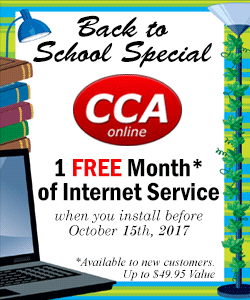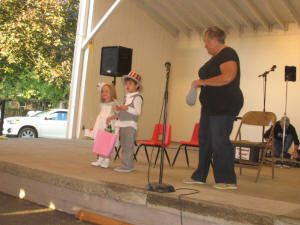 The contestants were awarded between 1 and 10 points for personality, stage presence, appearance, and answers. Once results were tabulated, Stella Eimer was announced as the Little Princess and Quinn McNear as Little Prince They got to ride in Saturday's festival parade.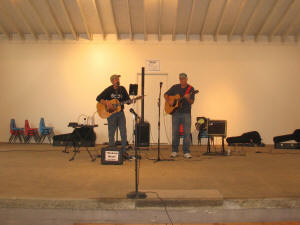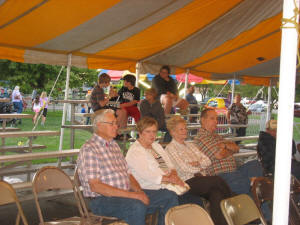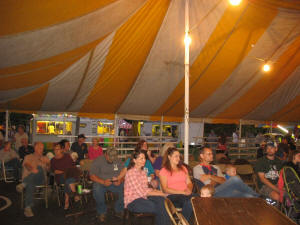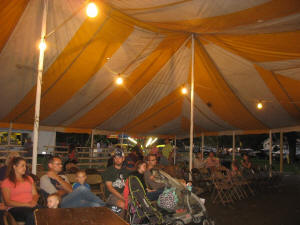 The musical entertainment for the evening was provided by the two-man band Pickled Beats, who played a mix of classic rock from the 60s, 70s, and 80s.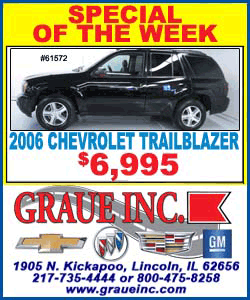 The fall festival has been held since 1940 and it has become a yearly tradition for many. Theresa Grigg has been coming the festival most of her life and now brings her two children. Gregg said she fondly remembers the baking contest and auction. This year, she decided to enter a cake of her own in Saturday's contest.

The festival is a nice small-town event and a reunion for some. Zelma Martin, who has lived in Atlanta for many years, said she enjoys it because she often sees people she has not seen for a while.

The festival provided a fun filled night for families and friends.

[Angela Reiners]