Lincoln College Sets New Enrollment Records
More Returning Students, More Residential Students Than Ever Before

Send a link to a friend Share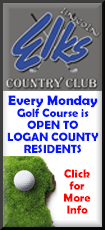 [September 09, 2017] LINCOLN Lincoln College has once again set new enrollment records. Overall fall enrollment for 2017-18 is up at the Lincoln campus and there are both more residential students and more returning students than any time in recent history.

Total full time fall enrollment on the Lincoln Campus is 710 for the 2017-18 school year. That includes 629 residential students, more than at any time in the school's history. The number of students returning to campus, 354, is also the largest returning class in the college's history, President David Gerlach announced.

Full time enrollment for 2017-18 has increased by 4.87 percent on the Lincoln campus.

"For the first time ever, we have almost as many returning students as new students. As we increase the number of baccalaureate programs, more students are staying. Students and their families are discovering what we already knew – Lincoln College offers one of the best values in education today," Gerlach said. "But, equally important, students who come to Lincoln College are finding a welcoming and supportive living and learning environment that makes them want to stay for a full four years."

There are also 325 students enrolled in Lincoln's Accelerated Bridge to Education (ABE) program in Normal, Peoria and Oglesby. Seventy-four high school students from the region are enrolled in dual-credit courses. Total students, including those in dual-credit courses and part-time students, brings the total headcount at all campuses to 1,123, an increase of 5.35percent.

In 2015, the Lincoln College Board of Trustees authorized Gerlach to develop a full range of bachelor's degree programs to transition the College to a more comprehensive four-year degree-granting institution, while continuing to offer two-year associate degree programs at the Lincoln campus.
"Institutions that offer both two-year and four–year degree options on the same campus have a proven record of success in keeping students in school – one of the biggest challenges facing higher education today," Gerlach said. "In looking at the future of the College and its place in the community, it became clear that greatly expanding our bachelor's degree programs was necessary for the growth and future of Lincoln College."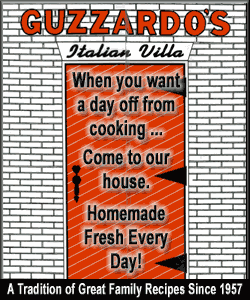 The increase in returning students, Gerlach said, is evidence the decision was the right one. In fact, nearly 60 percent of incoming freshmen on the Lincoln campus have already declared an intent to enroll in a bachelor's degree program. The Lincoln campus now offers bachelor's degree programs in:

• Business Management;
• Community and Human Services;
• Conservation Biology;
• Criminal Justice Studies;
• Exercise Science;
• Jazz Studies;
• Radio, Television and New Media;
• Sport Management;
• Theater; and
• Vocal Performance.

The College plans to add additional degree options in 2018-19 as well.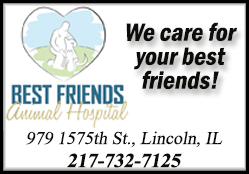 To accommodate the influx of residential students, the College added a new Lynx Village apartment suite option this year for upperclassmen. The project converted blighted property adjacent to the College into completely renovated apartments. Additional local housing options are planned for the next school year.

In growing its enrollment, Lincoln College is bucking state and national trends, which have seen declines in college enrollments. College enrollments in Illinois dropped 2.9 percent during the first half of 2017 and national figures from the National Student Clearinghouse Research Center for 2016 show a 1.4 percent decrease in college enrollment nationally.

The new four-year format has also opened the door to new opportunities in athletics, as Lincoln College transitions from the National Junior College Athletic Association (NJCAA) to the four-year National Association of Intercollegiate Athletics (NAIA). The transition will allow Lincoln College student athletes to compete for a full four years.

"Currently, Lincoln College has an annual $41 million impact on the local economy. As Lincoln College grows it will mean new options for area students, new opportunities for local businesses and new investment in the community," Gerlach added.
[Mark Gordon
Public Relations and Media Manager
Lincoln College]