Military Vehicle Preservation Association [MVPA] convoy to visit Atlanta and Lincoln on Sunday

Send a link to a friend Share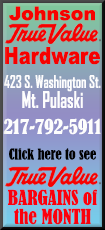 [September 12, 2017] The Military Vehicle Preservation Association (www.MVPA.org) will be conducting their Route 66 91st Anniversary Convoy with as many as 65 Historic Military Vehicles (HMVs) that will retrace the original 1926 Route 66. The convoy will launch from DuPage County Fairgrounds in the Chicagoland area on Saturday, September 16th, with a planned arrival in Santa Monica, California on Saturday, October 14th. They will be traveling at 35 mph. This 2,448 mile/29 day convoy
represents America's longest veterans' parade, honoring the service and sacrifice of Veterans of all generations.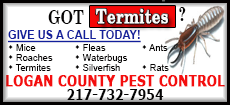 The MVPA Convoy symbolizes the ground forces legacy of the nation, showcasing America's Historic Military Vehicles of many types, ranging from WWII-era to those just released from the US Armed Forces inventories. Privately owned HMVs in the convoy include motorcycles, jeeps and large cargo trucks. The public is invited to come out and enjoy seeing the MVPA Convoy at the various stops in Illinois.

On Saturday, September 16th the convoy will stop at the VFW in Dwight, IL at 11:00 am, before arriving in Pontiac, IL. at approx. 1:00pm. The vehicles will be on display around Pontiac's Downtown Square throughout the afternoon and evening. This will be a rare opportunity for Pontiac residents and visitors to view these unique military vehicles close up and visit with the convoy members. In addition to the MVPA convoy, Downtown Pontiac will also host the GTOAA which holds their annual all Pontiac regional cruise and show the same weekend. All four of Pontiac's museums will be open both Saturday and Sunday.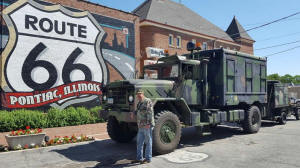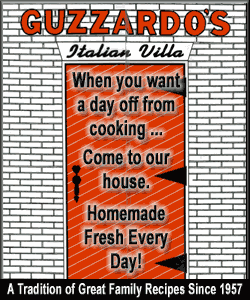 The MVPA Convoy will make two Logan County stops on September 17th, in Atlanta and Lincoln. The convoy will be in Atlanta from approx. 10am-2pm that Sunday, and will be eating lunch at the Palms Grill Cafe. Arch Street in downtown Atlanta will be blocked off between Race and Vine Streets, where the convoy will park their vehicles along this one block stretch of Old Route 66 for a great viewing opportunity. After leaving Atlanta, the convoy will take the 1926-1930 Route 66 alignment through downtown Lincoln arriving at approximately 2:15pm, and making a stop at The Mill at approximately 2:30-3:00pm. The public is welcome to the Mill for the event, and the Mill museum will be open during their stay. The convoy will then continue to Springfield, staying at the Illinois State Fairgrounds Sunday night through Monday.

"The scene along Old Rt. 66 in downtown Atlanta when the convoy stops in town should be pretty interesting, as Brad Nelson, convoy coordinator, has indicated. His plan is to take all the vehicles and 'rack 'em and stack 'em' four abreast on the one block section of Rt. 66 between Race and Vine Streets. It's sure to be a sight," said Bill Thomas of Logan County Economic Development Corporation.
[Geoff Ladd
Assistant Director
Illinois Route 66 Scenic Byway]