Illinois Education Secretary Purvis to join national nonprofit
Rauner lauds tireless advocacy for children, families

Send a link to a friend Share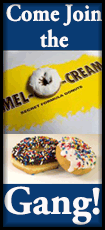 [September 12, 2017] CHICAGO

Secretary of Education Dr. Beth Purvis will be leaving the Office of the Governor on Friday, Sept. 15. Dr. Purvis will be joining a national nonprofit organization where she will oversee educational philanthropy.

"Beth has been a tireless advocate for Illinois children and families," Gov. Rauner said. "We are deeply grateful for her efforts."

Dr. Purvis co-chaired the governor's education transition subcommittee, where she first announced the state's goal of ensuring Illinois children, regardless of zip code, have access to high-quality programs from cradle-to-career.

During the past two-and-a-half years, Dr. Purvis worked with leadership of the 17 state agencies that oversee educational programing, chaired the P20 Council, co-chaired the Early Learning Council and chaired the Illinois School Funding Commission in order to deliver on the governor's promise of a "children first" administration.

"It has been a privilege for me to work with Governor Rauner and his team," Dr. Purvis said. "I am proud of what we have accomplished and know that his administration will continue to ensure that Illinois children have access to high quality programs that will prepare them to be engaged community members with meaningful and rewarding careers."

Emily Bastedo, who has served on the governor's legal team and as the First Lady's chief of staff, recently was promoted to senior adviser to the governor and will assume oversight of the governor's education policy team. An attorney, Bastedo has been a member of the governor's senior team for the past two years and has worked closely with Dr. Purvis in preparation for this transition.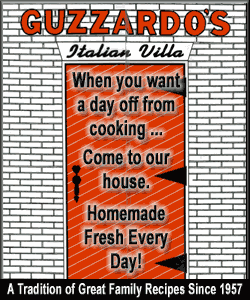 Education Transformation Initiatives 2015-2017

Under Gov. Rauner's leadership, the state of Illinois is poised to provide improved outcomes for children and youth. A few of his accomplishments:
The Governor's Cabinet on Children and Youth created a strategic vision for education and health and human services by bringing together all state entities that interact with children into a central unit. It will ensure Illinois children are getting the resources they need and deserve, while expediting true reforms that will transform our education system to ensure a bright future for our students.


Through the Every Student Succeeds Act, Illinois will have one of the most rigorous student accountability plans in the country based on student academic growth measures.




Since 2015, through a Strategic Partnerships with Education Superhighway, an additional 336,489 students in 150 school districts upgraded to the minimum bandwidth required for the use of 21st century technology.


The new school funding formula acknowledges that it takes more money to educate children who live in under-resourced communities and guarantees that new state dollars are distributed equitably."


State funding of PK-12 schools has increased by more than $1 billion dollars over the past three years, ensuring that we no longer will be ranked last in state support of public education.


Charter school parents no longer will have to fight for equitable funding for their children.


Parents who believe that a private or religious school is the best fit for their son or daughter but have limited personal resources will have access to scholarships through a tax-credit program.


School administrators and school boards will have flexibility and relief from unfunded mandates.
[Office of the Governor Bruce Rauner]