DiPasquale 1860's era Lincoln home named September Home of the Month
Send a link to a friend Share
[September 17, 2017] LINCOLN - On Monday evening, Mayor Seth Goodman and several members of the Lincoln City Council paid a visit to the home of Steve DiPasquale to present him with the September Home of the Month Award.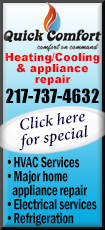 DiPasquale's home is located on North Hamilton Street in the Fourth Ward. The home was nominated for the September recognition by Ward 4 Alderman Rick Hoefle.

As everyone gathered on the front lawn, Dave and Barb Schroder, DiPasquale's in-laws and their daughter Jennifer DiPasquale were among those in attendance. The Schroder's owned the house prior to DiPasquale. They shared some stories about the nuances of the 1860's era home, including the oil murals painted on the interior walls when they moved in. They also talked about preparing to do electrical wiring in the upstairs of the home, and finding gas light lines when they pulled up the floorboards.

The Schroder's did a lot of improvements on the home and DiPasquale has continued making improvements while protecting the integrity of the original design of the home.

As they visited, Ward 4 Aldermen Jeff Hoinacki noted that he was very familiar with the house prior to the Schroder's purchasing it, noting that at one time in its history, the home belonged to Hoinacki's great-grandparents.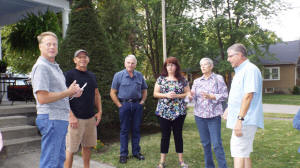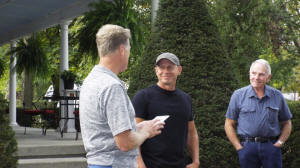 When it came time for the presentation, Hoefle noted that he had nominated the house because it was well taken care of, and had a great deal of curb appeal. He said that the aldermen in Lincoln look for homes that are obviously well taken care of and seek to reward homeowners who take pride in their property.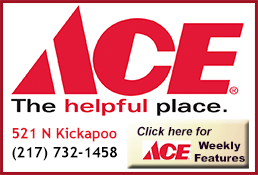 DiPasquale was gifted $50 in Chamber Bucks, which can be spent locally at any Lincoln/Logan County Chamber of Commerce member business that participates in the Chamber Buck program.


Steve DiPasquale, the aldermen and mayor, and his extended family members then posed for a picture with the Lincoln Home of the Month sign. The sign will remain in the front lawn of the DiPasquale home for the remainder of the month.
After the presentation, Goodman noted that the Home of the Month program will continue into the fall and winter, with an emphasis on fall and the holidays.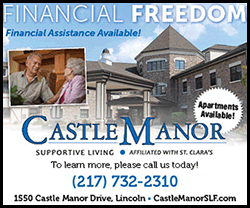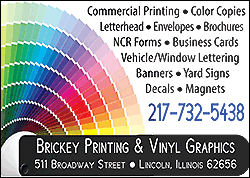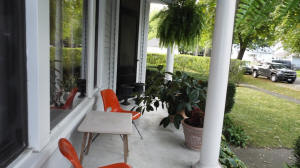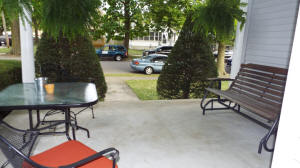 The home features well-trimmed shrubbery and a wraparound front porch adorned with hanging ferns and other potted plants and comfortable furniture.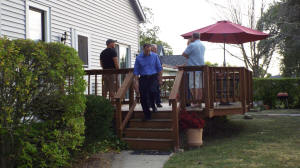 The home also features a large back yard and a newer back deck.

DiPasquale also invited everyone to come in and take a walk through of the home. The interior, minus the murals, has been redone with the original floor plan intact. The kitchen is a large focal point in the house and features tin ceilings. Jennifer DiPasquale explained that the tin ceilings had been redone but kept as close to original looking as possible, and a back splash around the sink and stove areas had been added from the same tin material as the ceiling. Barb Schroder remembered the week they came home from vacation and had found that the original ceiling in the kitchen had collapsed, thus the remodel.

At the first meeting of the Lincoln City Council each month, each alderman nominates one home within his or her ward. The names are placed in a basket and City Clerk Peggy Bateman draws out the month's winner.

[Nila Smith]