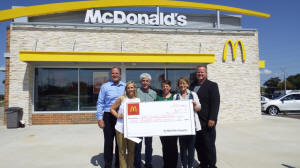 Those on hand for the check presentation from the left: McDonald's co-owner Jack Milan, Tami Goodrich, Bill Thomas, Michelle Bauer, all members of the Tropics Legacy Committee; Cris Wibben of the Logan County Tourism Bureau, and Mike Petro, co-owner/manager of the McDonalds.
Funding for Tropics sign continues to grow with donation from local McDonald's
Send a link to a friend Share
[September 17, 2017] LINCOLN - At noon on Thursday, the Lincoln McDonald's owners presented a check to the Tropics Legacy Fund in the amount of $387, the result of a fundraiser held for the Tropic's sign restoration project during the grand opening week of the new restaurant.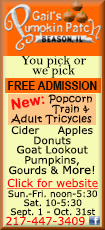 The fundraiser was held between the hours of 5 p.m. and 8 p.m. on Thursday, August 24th. During that three-hour period, 10 percent of all sales were set aside for the Tropics. According to committee member Bill Thomas, the Tropics Legacy Fund now has a balance of approximately $60,000.

Tami Goodrich, also a committee member, noted that of the money raised a great deal of it has come from independent fundraisers such as the McDonald's event, showing that the community on the whole has been very supportive of this drive.

The Logan County Tourism Bureau has also been conducting an ongoing fundraiser selling Tropics T-shirts. Cris Wibben of the bureau said that to date they had raised about $1,500 for the Tropics, and are still selling. She said it is surprising how many people call and are still wanting tees. Wibben also noted that some people who live away from the area have even called and asked if they could buy shirts and have them shipped.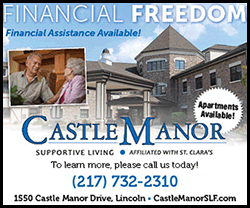 Owners Jack Milan and Mike Petro said that they are excited about the coming of the sign in 2018, and are very proud to be a part of preserving not just Route 66 history, but also the essence of a past restaurant, which obviously meant a great deal to the community.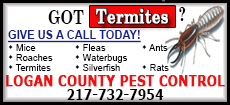 The Tropics sign is currently in Springfield, being restored with plans to have it back in Lincoln after the first of the year. When completed the sign will be placed in the back parking lot at the McDonalds, just a few feet from its original position.
[Nila Smith]