U.S. HOUSE VOTES TO CRACK DOWN ON CIVIL ASSET FORFEITURE
Illinois Policy Institute/ Austin Berg
A bipartisan group of federal lawmakers, including members of the House Progressive and House Freedom caucuses, have put forth a measure to limit the use of federal dollars in certain civil asset forfeiture proceedings.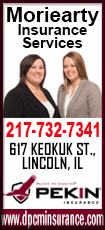 A bipartisan proposal to curb civil asset forfeiture is making progress on Capitol Hill, as a bill to do the same in Illinois awaits the signature of Gov. Bruce Rauner.

On Sept. 12, the U.S. House of Representatives voted in favor of amendment provisions that seek to restrict funds from being used to carry out Attorney General Jeff Sessions' recent asset forfeiture order. The asset forfeiture provisions are part of a broader federal appropriations package. The move comes in the wake of Sessions' decision to revive a federal asset forfeiture program known as "adoptive forfeiture," which the Obama administration had discontinued in 2015.

The asset forfeiture restrictions were sponsored by representatives on both sides of the aisle, including lawmakers from the House Progressive and House Freedom caucuses.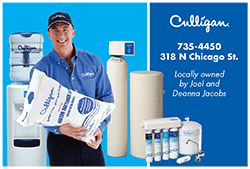 Sessions' asset forfeiture order allows the practice whereby state and local law enforcement agencies seize property under state law and coordinate with federal authorities to forfeit the property under federal law. This allows officials to bypass state laws restricting civil asset forfeiture.

Proponents of civil asset forfeiture claim the practice defunds criminals, but police don't even have to wait until someone's been proven guilty.

Under civil asset forfeiture, law enforcement can confiscate property from individuals who are suspected of having committed crimes, but who have not been convicted. A study from the Institute of Justice shows that between 1997 and 2013, 87 percent of Department of Justice asset forfeitures were civil, not criminal – meaning that most often, property was seized from people who hadn't even been convicted of a crime.

The resurrected adoptive forfeiture program encourages federal law enforcement and local and state authorities to share seized revenues and assets. This creates an incentive for more seizures, with no criminal convictions needed.

[to top of second column]
Asset forfeiture has proved quite lucrative for law enforcement at all levels in Illinois, with federal law enforcement seizing $404 million in assets since 2005, and state and local law enforcement taking $319 million in the same time period.

Illinois lawmakers have also sought to reform this unjust practice.

The General Assembly passed civil asset forfeiture reform in June. House Bill 303 would shift the burden of proof from the property owner to the government. Currently, those targeted for property confiscation by authorities have to prove their innocence just to keep their own stuff. And in order to fight forfeitures, accused property owners have to pay a "cost bond" of 10 percent of the value of the seized property before their case can even be heard. HB 303 eliminates this requirement.

HB 303 received overwhelming bipartisan support in both chambers: The bill was approved 100-1 in the Illinois House of Representatives, and passed the Illinois Senate without a single "no" vote. The bill now sits on Gov. Bruce Rauner's desk.

Asset forfeiture without a criminal conviction is fundamentally unjust. Government authorities shouldn't be able to confiscate someone's property just because that person or his or her property is suspected of having been involved in a crime. The bedrock principle of the U.S. justice system is "innocent until proven guilty," but abusive policies such as civil asset forfeiture undermine that standard.

Through these reforms, federal and state lawmakers are promoting policies that better reflect "innocent until proven guilty."
Click here to respond to the editor about this article