Is the loss of youth from our rural communities inevitable?
Upcoming webinar examines how rural communities can retain their youth
Send a link to a friend Share
[September 17, 2017] We often hear people in our small towns discuss how their greatest treasure, their youth, are leaving not coming back. We all know that young people represent the future. They are our workforce, entrepreneurs, and represent the next generation of leaders rural communities desperately need. These young adults also have children and young families who can take root and support our communities now and for generations to come.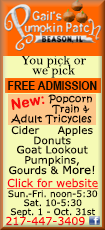 The vital discussion for many of our small towns today is how to attract and retain young people. The loss of youth doesn't have to be inevitable and there are steps communities can take to steam the tied. Pam Schallhorn, Community and Economic Development Educator, with University of Illinois Extension, says "There are a number of things that local government officials can do to help their communities retain youth."

In response to this need, Schallhorn developed a webinar to help rural communities better understand the problem and retain more youth. Her seminar presents information based on research done over the last decade at the Center for Rural Entrepreneurship in Lincoln, Nebraska, and provides strategies communities can use to get young people to stay in their communities or return after college. Extension is pleased to offer this webinar entitled, 5 Strategies for Attracting and Retaining Youth in Rural Communities, free to the public on Thursday, September 28, 2017, from Noon to 1 p.m.

Pam packs a lot of great information into her programs and works with community leaders, economic development professionals, Extension colleagues, and university faculty to develop programs that address local needs and mesh with broader state and national initiatives. She has a background in local government education, finance, small business development, entrepreneurship, downtown redevelopment, strategic planning, poverty alleviation and diversity. She holds a master's degree in Political Studies from the University of Illinois Springfield and a bachelor's degree in Finance from Northern Illinois University, DeKalb.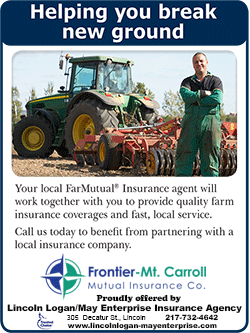 Local community leaders, educators, business people, or anyone who wants to learn more about retaining and attracting young people to their community is welcomed to join this online seminar. All you need to participate is a computer with an internet connection. There is no cost to attend the webinar; however, advanced registration is required. You can find a link to the registration form on our Extension website: http://web.extension. illinois.edu/lms/.

Please take advantage of the opportunity to learn how you can help your community stay strong and vibrant for years to come.
[Terri Miller, MPA
County Extension Director - Unit 16]