More Florida Keys residents return home to survey Irma's destruction
Send a link to a friend Share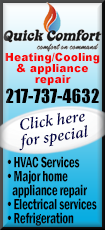 [September 18, 2017] By Carlo Allegri

KEY LARGO, Fla. (Reuters) - More residents who had fled the Florida Keys ahead of Hurricane Irma were allowed to return to their homes on Saturday, as authorities prepared to reopen Key West at the end of the devastated archipelago on Sunday.

As Florida struggled to return to normal after the powerful storm struck this week, Governor Rick Scott ordered all nursing homes in the state to obtain emergency generators.

The order followed the deaths of eight elderly people this week at a sweltering nursing home north of Miami that lost power.

"I am outraged over the deaths of eight Floridians at the Rehabilitation Center at Hollywood Hills in Broward County and I am demanding answers as we furiously investigate this terrible loss of life," Scott said in a statement on Saturday.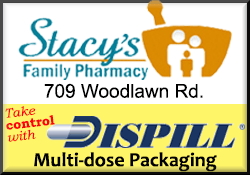 Irma was one of the most powerful Atlantic storms on record before striking the U.S. mainland as a Category 4 hurricane on Sept. 10. It killed at least 84 people, many of them in the Caribbean. The storm killed at least 33 in Florida.

In the Keys, Irma tore apart houses, flattened mobile homes and pushed boats onto the highway linking the archipelago, prompting authorities to largely shut down access to the islands. Thousands of anxious residents who evacuated have been pressing to be allowed to return home.

Cudjoe Key, where Irma made landfall in the lower Florida Keys, and nearby areas were especially hard hit.

"The damage in those areas is just beyond belief," Monroe County Mayor George Neugent told the Miami Herald.

Authorities on Saturday allowed local residents to drive to the checkpoint just before Marathon in the middle of the keys, according to the Monroe County Sheriff's Office, which polices the Keys.

Some gasoline stations were reopening, but cell phone service and electricity remained out in most of the islands. Residents were advised to boil water before drinking.

On Sunday morning, residents will regain access to Key West at the end of the archipelago, the Sheriff's Office said in a statement on its Facebook page.

[to top of second column]
Residents walk though a debris field of former houses following Hurricane Irma in Islamorada, Florida, U.S., September 15, 2017. REUTERS/Carlo Allegri
Florida utilities restored power to more residents on Saturday. The state had 1.1 million customers without electricity, down from 1.5 million on Friday, according to the Florida Division of Emergency Management.

Eight patients at the Rehabilitation Center at Hollywood Hills died this week after being exposed to the heat. The center was left without full air conditioning after the hurricane hit, and the deaths stirred outrage over what many saw as a preventable tragedy.

Scott on Saturday ordered emergency rules requiring all assisted living facilities and nursing homes to obtain a generator within 60 days. The goal is to ensure such facilities can operate for at least 96 hours after an outage.

Administrators at the nursing home said they repeatedly called Florida Power & Light Co and state officials after a transformer powering the home's air conditioning system went out during the storm on Sunday.

The utility did not arrive until Wednesday after some patients began experiencing health emergencies, prompting evacuation of the center, according to a timeline provided by the nursing home.

Scott on Saturday blamed the nursing home for what he described as its failure to protect life.

"As ANY health care provider knows to do, if their patients are in danger – they MUST call 911," Scott said in a written statement.

(Writing by Alex Dobuzinskis; Editing by Frank McGurty and David Gregorio)
[© 2017 Thomson Reuters. All rights reserved.]
Copyright 2017 Reuters. All rights reserved. This material may not be published, broadcast, rewritten or redistributed.