Celebration of Life Service: 2:00 p.m. Saturday, September 2, 2017 at St. Mark's Lutheran Church, Jefferson Wisconsin
Funeral home: Holland Barry & Bennett Funeral Home
Obituary
Shortly after being diagnosed with ovarian cancer, Gwendolyn Ann (Barnes) Mulks passed away on August 22, 2017, in Lincoln, at the age of 63. She leaves behind her son, Quinn M. Mulks (wife) April Mulks; her daughter, Merideth Foard-Golightly (husband) Jeff Golightly, five Grandchildren; Damun Wright, Christopher Griggs, Brock Foard, Kuarrie Golightly and Aubry Golightly, two grand-puppies, Zeus and Bella.

Gwen was born on January 31st, 1954 in Fort Atkinson, WI, to father David L Barnes and mother Inez Ruth (Schuld) Barnes, who preceded her in leaving this earthly plain. She grew up in a loving family with two sisters and two brothers. Her life's journey took her from hometown Jefferson, Wisconsin, to Utah and then to Illinois. But no matter how many miles apart, remained close to her family and roots.

When diagnosed with ovarian cancer in February of 2017, Gwen was blessed with a choice and made the decision to live her life to the fullest. She remained dedicated in her work with the Papa Murphy's family and in her will to enjoy life regardless of her illness. She remained a strong, positive and grateful woman, even throughout her final few months, letting love and light guide her.

Gwen is survived by her children, as well as her sisters, Rae Jean Dunnington (husband Jim) and Dawn Swan (husband Jim); her brothers, Mike (wife Sue) and Brad Barnes (wife Vicki); and numerous beloved nieces and nephews. She was preceded in death by her parents.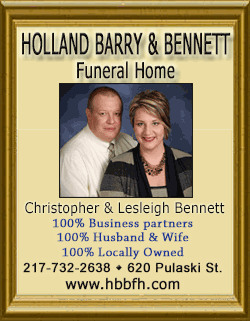 Gwen was very grateful, for all the support and love she received, her children, grandchildren, family and friends! Gwen leaves behind, her 85 pound snugly lap puppy, Cooper, which was sent to her and he was always there with his unconditional love, comforting her. Gwen loved ALL of Natures blessing and relished in the moments of sunshine warming her, birds singing, flowers blooming and always saw the beauty that many of us are sometimes to preoccupied to see and appreciate.

Her Celebration of Life will be held at 2:00 PM, Saturday, September 2, 2017 at St. Mark's Lutheran Church, Jefferson Wisconsin (324 S. Sanborn Ave) with food and fellowship immediately following: all are welcome.

The family would especially like to thank her hospice nurse T.J., Holland Barry & Bennett Funeral Home, April Mulks, Jeff Golightly, all friends, family and loved ones for their support and prayers.

In lieu of flowers, please send a donation to Lincoln Logan Food Pantry (125 N. Logan St., P.O. Box 773, Lincoln, IL 62656, Ph: 217-732-6644).

Click here to send a note of condolence to the family of Gwendolyn Ann Mulks