Boyd throws complete-game 1-hitter as Tigers rout White Sox
Send a link to a friend Share
[September 18, 2017] DETROIT -- Matthew Boyd was one pitch short.

The Detroit left-hander pitched no-hit ball through 8 2/3 innings before Chicago's Tim Anderson laced a 2-0 changeup to right center for a double that was the only White Sox hit Sunday in the Tigers 12-0 victory.

Rookie Jeimer Candelario hit a three-run home run while Nicholas Castellanos and Mikie Mahtook hit two-run shots to lead Detroit's offense.

Boyd and catcher Bryan Holaday were thinking Anderson was guessing fastball on the 2-0 pitch while the Chicago shortstop was figuring a changeup was on its way. A changeup it was, with Anderson reaching out and lining it one-hop off the wall in right center.

Castellanos was racing toward the gap on a direct line to where the ball was heading toward the ground but it was a good distance out of his reach.

"You're hoping something happens," Holaday said. "You're hoping he grows wings."

"That's the pitch I wanted," Boyd said, "a 2-0 changeup. It was down and away. Doc and I looked at the tape. He hit it. Hats off to him.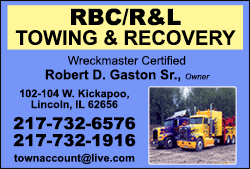 "Doc (Holaday) called a great game, don't forget that."

Boyd (6-10) got a "nice run, now attack" visit from pitching coach Rick Dubee before retiring Yoan Moncada on a groundout to short to finish his shutout and first complete game.

"I definitely wanted him to do it," Detroit manager Brad Ausmus said of Boyd's no-hit bid. "I have to be a little bit concerned about the pitch count, but he was in a relatively safe zone (121 pitches).

"Even if the last guy had gotten on, I probably would have given him a shot at the shutout against (Jose) Abreu."

"He pitched a heck of a game," said Anderson, who tipped his cap to Boyd after reaching second. "I was looking for something slow. I figured he was going to throw me a changeup there because he had been doing it the whole game and I was able to get a good pitch to hit."

Boyd retired the first eight batters he faced, walked Rob Brantly on a 3-1 pitch and then set down 18 in a row until Anderson's hit.

Ausmus flashed some anger at a question whether he thought of removing Castellanos from right field, where he's only played a couple handful of games, in favor of a more experienced defender.

"This is asinine," he bristled. "The guy had a great day. No one catches that ball. It's a bad question. Nobody catches that ball.

"Nick's been out there all day. Should I have taken him out earlier? To win a game. We got a 12-run lead. I'm not defending for Nick there. It's a bad question.

"It just shows you the negativity that sometimes comes into this room after games. You immediately look to blame or point a finger at somebody because it didn't work out the way you wanted it to work out. You should be celebrating the guy's outing."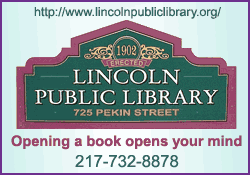 Tigers starting pitcher Matthew Boyd (48) is doused with water by relief pitcher Warwick Saupold (right) after he comes one out short of a no hitter against the Chicago White Sox at Comerica Park. Mandatory Credit: Rick Osentoski-USA TODAY Sports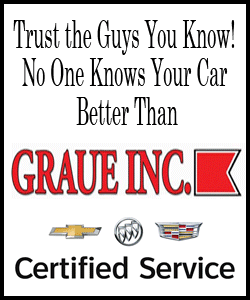 "You could see he came in, showed in, hard," Chicago manager Rick Renteria said. "Maybe a little movement and then continued to stay out there. He did a nice job. He stayed with it. We didn't make as good of adjustments as we wanted to."

Detroit scored in each of the first six innings.

Candelario hit his second home run since being brought up by Detroit, a three-run shot in the eighth that boosted the Tigers' lead to 12-0.

Mahtook slammed his 15th home run over the left-field wall after Efren Navarro singled with one out in the fifth to pad Detroit's lead to 7-0. Castellanos made it 9-0 when he hit his 23rd after Candelario's two-out single off reliever Chris Beck in the sixth.

Holaday singled with one out in the fourth and put the Tigers ahead, 5-0, when he scored from there on JaCoby Jones' double to center.

Detroit took a 4-0 lead after Ian Kinsler singled to left and Candelario walked, both scoring in the third on a Castellanos double to left center.

Navarro singled and eventually scored from third on a two-out wild Dylan Covey pitch to give the Tigers a 2-0 lead after two innings.

Kinsler singled to open the game for Detroit, stole second and was in the process of stealing third when Candelario bounced an RBI single through short to give the Tigers a 1-0 start.

Covey (0-6) lasted 3 2/3 innings for the White Sox, allowing five runs on seven hits with four walks and three strikeouts.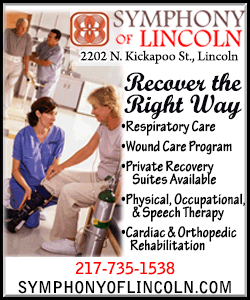 "It's a tremendous feat," Renteria said of Boyd's game. "It's not an easy thing to do. And that's the beauty about the game of baseball. You can come out on one day and do what you want to do, and then the next day... There are two components to it. It's the only sport in which the offensive team does not control the ball."
NOTES: 1B Miguel Cabrera, pulled from Saturday's game with back stiffness, was not in Sunday's Detroit lineup for the same reason. ... CF Adam Engel returned to the starting White Sox lineup, as forecast by manager Rick Renteria. ... When Tigers LHP Matt Boyd retired the first eight White Sox he faced Sunday, it marked the first time a Detroit starter had done that since RHP Justin Verlander retired the first 13 Los Angeles Dodgers Aug. 20. ... Chicago won a season series from Detroit (10-9) for the first time since 2008.
[© 2017 Thomson Reuters. All rights reserved.]
Copyright 2017 Reuters. All rights reserved. This material may not be published, broadcast, rewritten or redistributed.