A beautiful weekend for family entertainment at the Annual Abraham Lincoln National Railsplitting Festival

Send a link to a friend Share
[September 18, 2017] LINCOLN

It was a perfect weekend for the Abraham Lincoln National Railsplitting Festival. Started in 1970, the Railsplitting Festival has seen many changes over the years. What started as a small rail splitting competition has turned into a four location venue with something for everyone.

In the yard at the Postville Courthouse, visitors were able to see how difficult it was for pioneers to perform everyday tasks. Pioneer volunteers were making apple butter over an open fire, sewing with needle and thread, making ropes, whittling with knives, making tools with metal, and much more. Visitors were able to participate in these educational displays in order to have a brief experience of pioneer life.

The Postville Courthouse, used by lawyer Abraham Lincoln, was open for visitors during the festival. Built in 1953, the current courthouse is a replica of the one built in 1840. Henry Ford bought the original structure and moved everything to the Henry Ford Museum in Dearborn, Michigan, where it stands today.

Competitions also took place on the courthouse grounds including: women's firewood split, log rolling, amateur rail splitting, team rail splitting, apple peeling, cross cut saw, egg relay, water boil, junior rail splitting, and corn shelling. Because the Railsplitter Festival is a national event, competitors come from many different states.

Kitty-corner cross the street in Postville Park there were games and crafts specifically designed for the kids. Jewelry making, painting, face painting, and coloring were just a few of the activities for the kids. Vendors were also set up in the park including food vendors selling barbeque, walking tacos, and desserts for the family to enjoy.

More vendors could be found at the VFW selling jewelry, clothing, and more.

Rita Coleman and Hilary Shaw were back to entertain with their horses Lakota and Domino. Trick riding was started by the Cossack soldiers as a war time strategy to hide from the enemy. As the idea migrated to the United States it was used for entertainment during rodeos and soon became a rodeo competition with points awarded for the hardest tricks.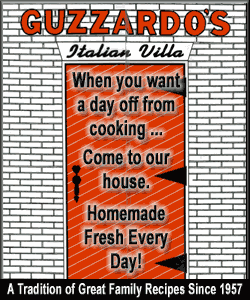 Trick riders started performing more daring and extreme tricks to receive more points and rodeo producers deemed trick riding too dangerous and stopped sponsoring trick riding competitions. Trick riders went back to entertaining crowds at rodeos and circuses, anywhere they were allowed to ride.
About two years ago, trick riding competition was reinstated and Rita and Hilary were ready to compete; they ride every chance they get in order to store up points for major competitions. Rita knows she can't prepare alone and appreciates that Hilary is able and willing to help her train, critique, and video tricks. They train seven days a week, exercise, and "don't eat sugar."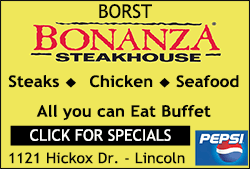 Rita is now ranked 7th in Canada/America. After qualifying in Missouri with 1,100 points, she will travel to Las Vegas in December for a national competition. Rita rode in "Legends for 40 and Over" with best of the best riders and recalled, "It was the hardest thing I've ever done." She says, "I say I'm done every year, but I'll be back next year."

Just a short walk down the road was "The Mill on 66" Museum. The museum hosted the 2nd Annual Salt Creek A.B.A.T.E. Motorcycle Show with live entertainment in the parking lot.

With perfect weather and a large crowd, the Railsplitting committee will have a lot to discuss before next year.

[Lisa Ramlow]

To learn more about the Abraham Lincoln National Railsplitting Festival visit www.railsplitting.com.

To learn more about Salt Creek ABATE call 217-871-0677 or visit SaltCreekAbate.com.

Route 66 Heritage Foundation of Logan County is a non-profit organization working to promote and preserve Route 66 sites. The Mill is one of the sites and was opened for visitors to explore and ask questions. To learn more about The Mill visit savethemill.org. To volunteer, call 217-671-3790 or email info@savethemill.org.
[Lisa Ramlow]