IEMA Awards $500,000 in Grants to 32 County Emergency Management Agencies
Logan County EMA awarded $12,050

Send a link to a friend Share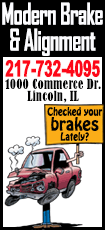 [September 19, 2017] The Illinois Emergency Management Agency (IEMA) today awarded a total of $500,000 in grants to 32 county emergency management agencies to enhance their emergency operations centers.

"Emergency Operations Centers are the nerve center for coordinating emergency response efforts," said IEMA Director James K. Joseph. "We focused these grant awards on counties that most needed basic technology and other equipment to help them serve their residents during emergencies."

To be considered for a grant, an emergency management agency was required to be compliant with National Incident Management System requirements, have a current, approved emergency operations plan, and have a functional emergency operations center.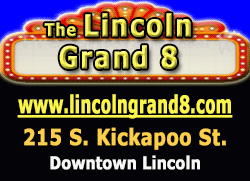 Forty-seven emergency management agencies submitted grant applications, which were competitively evaluated by state and local public safety representatives with priority given to counties with the greatest need. Representatives of county and municipal emergency management also provided input on the eligible items list in order to best benefit county emergency management agencies.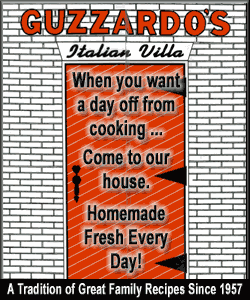 Items eligible for purchase with the grant funds include PCs, laptops, projectors, printers, phones, radio base stations, portable projectors, screens, white boards and furniture for the emergency operations center.
Grants were awarded to the following county emergency management agencies:

Alexander County $21,734.30
Brown County $24,995.70
Carroll County $ 6,744.00
Christian County $ 5,520.00
Clay County $ 5,990.64
Coles County $17,838.47
Cumberland County $12,352.91
Edgar County $18,670.00
Effingham County $12,400.00
Fayette County $ 9,422.97
Fulton County $14,000.00
Henry County $24,995.28
Iroquois County $17,850.00
Jefferson County $ 6,176.77
Jo Daviess County $24,900.00
Logan County $12,050.00
Marshall County $ 9,575.00
Mason County $21,462.98
Massac County $ 8,200.00
Menard County $ 8,294.00
Mercer County $25,000.00
Monroe County $24,964.45
Montgomery County $16,223.00
Perry County $24,982.00
Pike County $20,879.40
Putnam County $24,998.00
Shelby County $13,322.00
Stephenson County $22,168.47
Wabash County $12,500.00
Wayne County $11,770.00
White County $13,580.00
Woodford County $ 6,439.66
[Illinois Emergency Management Agency]