Lincoln Community High School auditorium stage named for Dan "Mac" McLaughlin

Send a link to a friend Share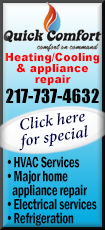 [September 19, 2017] LINCOLN
Familiar faces of Lincoln Community High School Theatre, past and present, showed up in the auditorium last night to honor Mr. Dan "Mac" McLaughlin for his years of service to LCHS and a special ceremony naming the stage for him.

Mr. Robert Bagby, superintendent of Lincoln Community High School took the podium first acknowledging that, "Telling a kid how well he/she is doing, sending a note that is highly positive, taking time for a phone call to tell a parent or a student that you appreciate all his or her efforts" is what made Mac a legend to so many kids who passed through the LCHS Fine Arts Department.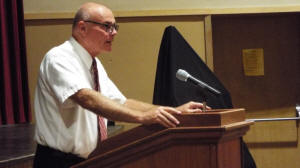 LCHS superintendent Robert Bagby
Turning to Mac he said, "Mr. McLaughlin, you thought back in the day that your true passion went unnoticed. I hope you can now always look back and realize that your passion did matter."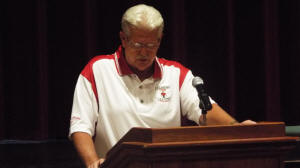 Jim Mammen

Jim Mammen, president of the LCHS Board of Education stepped forward to share that during Mr. McLaughlin's reign at LCHS he taught English, Speech and Literature. His true passion, however, was teaching performing arts.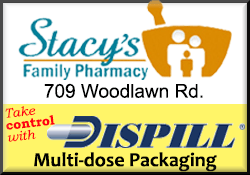 Mr. McLaughlin's crowning achievement was to coach the 1981 speech team to a State Championship. "In addition to directing hundreds of productions, he oversaw the massive renovation of the auditorium in the fall of 1991. It was the auditorium that symbolized Mr. McLaughlin's commitment to his students and it was in the auditorium where he created tradition for his students and for the school."
Now the auditorium has a name and plaque recognizing all those years and efforts: The Dan "Mac" McLaughlin Stage.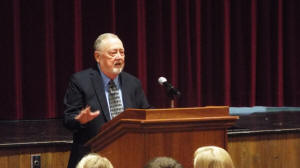 Mr. McLaughlin took center stage to say, "It's not a big surprise. I had support from the board of education and my administration basically from day one."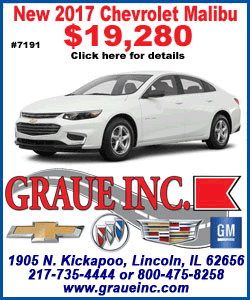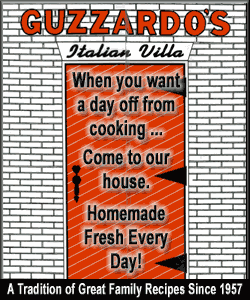 Mac went on to share memories of his students and his time in the theatre department at LCHS. He explained to the students in the audience that he used to help with Fall and Winter Play, Spring Musical, Group Interp, Contest Play, and something they no longer have, Radio Play.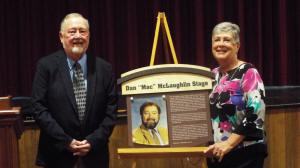 Mac and his wife, Mary, spent their 25th wedding anniversary in the auditorium. She brought his suit and tie and when rehearsal was over, they went to the Tropics for dinner. Mary often would go home to find furniture or lamps missing from the house because it was needed for whatever production was taking place at the time.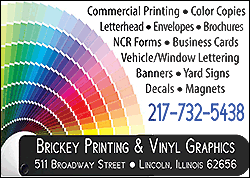 Dan and Mary McLaughlin left with son and daughter-in-law Tom and Brittney

Mac thanked everyone in attendance saying "I am extremely humbled." He thanked his sons, Mike and Tom and their wives, Colleen and Brittney for spearheading this tribute. He thinks that probably close to 2000 students "crossed the boards" of the stage during his teaching career. Those students "became wonderful people who learned how to communicate because of theatre."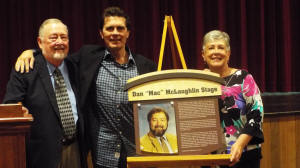 The McLaughlins with Dan's former student Jay Schwalbach, Class of '74.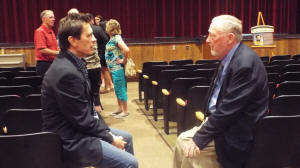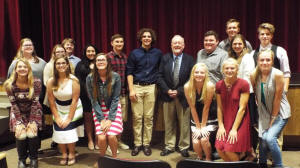 [Lisa Ramlow]