Lincoln Heritage Museum at Lincoln College Joins Smithsonian magazine's Museum Day Live!
Free Admission on September 23, 2017, with a Downloadable Museum Day Live! Ticket

Send a link to a friend Share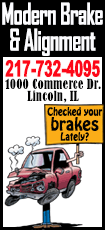 [September 20, 2017] LINCOLN
The Lincoln Heritage Museum at Lincoln College will open its doors free of charge on Saturday September 23, 2017, as part of Smithsonian magazine's thirteenth annual Museum Day Live!, an initiative in which participating museums across the United States emulate the spirit of the Smithsonian Institution's Washington DC-based facilities, which offer free admission every day, and open their doors for free to those who download a Museum Day Live! ticket.

Smithsonian recognizes the extraordinary power of museums, and other cultural institutions, to provide visitors with insight and inspiration. The event represents a nationwide commitment to boundless curiosity and the pursuit of knowledge wherever you are. Over 200,000 people downloaded tickets for last year's event, and this year's event is expected to attract more museum-goers than ever before.

"We are honored and excited to partner with the Smithsonian on this initiative to increase the awareness of the cultural impact of local museums within our community. It is my hope that this special day may prompt those who have not visited the Lincoln Heritage Museum at Lincoln College to come see what we have to offer and learn more about the life and legacy of Abraham Lincoln and his connection to the local community." stated Tom McLaughlin, Director of the Lincoln Heritage Museum at Lincoln College.
While at the Lincoln Heritage Museum at Lincoln College, guests will not only see rare artifacts surrounding the life of Abraham Lincoln, but will also be able to view the new exhibit, "Lovers of Liberty, Take Courage!" which tells various stories of courage from notable figures during Mr. Lincoln's time. In addition, guests will also be able to "see, hear, and touch" history while experiencing the second floor interactive exhibit.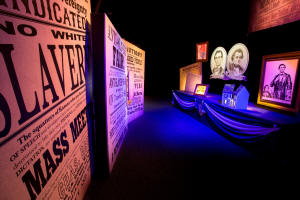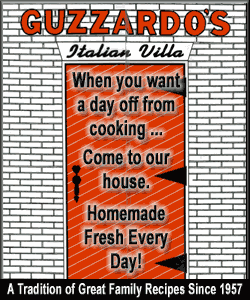 The Museum Day Live! ticket is available for download at Smithsonian.com/ museumday. Visitors who present the Museum Day Live! ticket will gain free entrance for two at participating venues on September 23, 2017. One ticket per email address is permitted. For more information about Museum Day Live! 2017 and a full list of participating museums and cultural institutions, please visit: Smithsonian.com/museumday.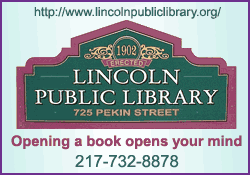 [Mark Gordon
Public Relations and Media Manager
Lincoln College]
About Smithsonian Media - Smithsonian Media is comprised of its flagship publication, Smithsonian magazine, Air & Space magazine, Smithsonian Books, and the Smithsonian Media Digital Network. In addition, Smithsonian Media oversees the Smithsonian Institution's interest in the Smithsonian Channel, a joint venture between the Smithsonian Institution and CBS/Showtime. Smithsonian Media is a division of Smithsonian Enterprises, the revenue-generating business unit of the Smithsonian Institution. The Smithsonian Institution is the world's largest museum and research complex consisting of 20 museums and galleries, the National Zoological Park, and nine research facilities. Approximately 30 million people from around the world visit the museums annually.