What Will Week One Mean For Railers
Send a link to a friend Share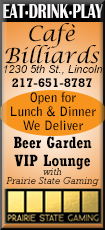 [August 24, 2018] By Benjamin Yount

LINCOLN – There are as many questions as there are answers about the Lincoln Railers heading into the 2018 season.

The Railers are fresh off their best season in more than five years, last year the team won three games.

Starting quarterback Dreyden Pozsgai is back. As are and handful of starting offensive linemen, and linebackers Thomas Morris, Matthew Yount, and Austin Sparrow.

Lincoln coach Matt Silkowski said he's happy to have the returning starters, but he's not sure how the team as a whole will play as a unit. At least not yet.

"Something bad is going to happen Friday night," Silkowski said after the final practice Thursday. "We know that. But how are we going to overcome to that? How are we going to respond to that? How will we respond when somebody not in our color jersey punches in the mouth?"

The Railers have been getting salty over the past two weeks. Players say they're ready to finally take the field and face someone other than their teammates.

"We want to come out fast and put a lot of points on the board early," junior running back Noah Funk said. "Last year we started the game a little slow."

Pozsgai, who is in his second season as the starting quarterback for Lincoln, said it's nice that the Railers have a year of Apollo Conference play under their belt.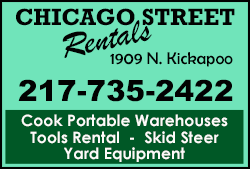 "Confidence is a big key," Pozsgai said. "We have a lot of weapons on the offensive side of the football. That should help in putting a lot of points on the board."

[to top of second column]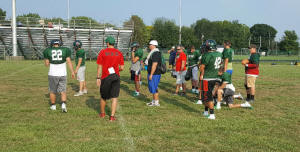 Quarterback Dreyden Pozsgai hands the ball to fullback Matt Yount during the Railers final walk through Thursday.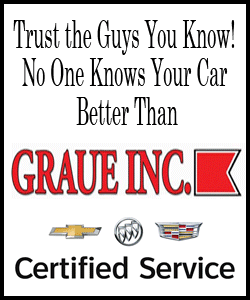 Lincoln averaged 20 points per game last season. But they beat Macomb High School, who they open the season against the year, by one point 7-6.

Coach Silkowski said the rain and storms that are in Friday's forecast could play as much a role in the final score as anything.
"We prepared ourselves Thursday at practice for the weather," Silkowski said. "It will change our game plan a little bit, obviously we will run the ball a little bit more."

The latest forecast calls for rain before 1p.m. Friday and then a 50% chance for more rain after 8 p.m.

The Macomb High School Bombers enter the 2018 season after a 1-8 record last year. Lincoln Community High School begins this year after a 3-6 mark in 2017.

Kickoff Friday is set for 7 p.m. at Handlin Field.
[by Ben Yount]