Warm hearts on a chilly night at Light up a Life

Send a link to a friend Share
[December 05, 2018] On Tuesday evening the Abraham Lincoln Memorial Hospital Foundation hosted its annual Light Up a Life ceremony outside on the Woods Patio at the hospital.
In spite of the chill in the air, snow flurries and in some places hazardous road conditions, a good crowd came out for the ceremony.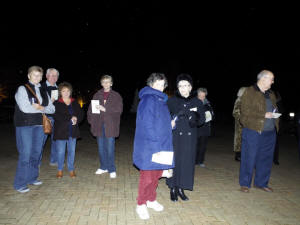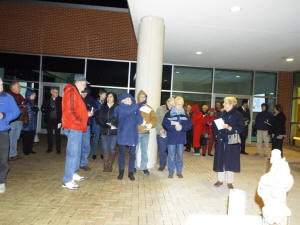 Each year, the ALMH Foundation holds the Light Up a Life to bring to remembrance those who have left this world and to also honor those who loved them and cared for them until their passing, including the doctors and nursing staff at ALMH.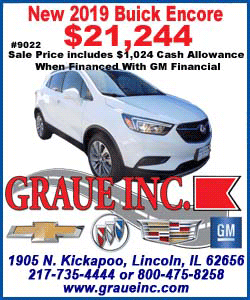 Donations are made in the names of loved ones lost and also in honor of those who provided care. The funds go to the foundation and are redistributed annually to support the hospital and the community. Included in the work of the foundation is the presentation of scholarships for those wishing to pursue medical careers. Funds are also used to help secure equipment and other tools of the trade for the hospital.

The foundation this past year was also instrumental in bringing the outdoor exercise park to the downtown area. The Fitness Court was funded, and grants were secured through the foundation and the Community Health Collaborative. The court was then constructed at the site of the former ALMH facility on Eighth Street.

Foundation dollars also assist in some of the community work that is done through the Community Health Collaborative.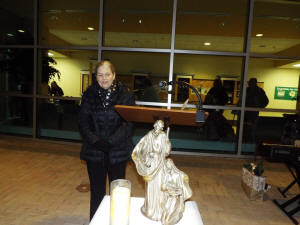 On Tuesday evening the service was led by Chaplain Donna Berte, who welcomed guests and asked that everyone take a moment to silence their hearts and call to remembrance their loved one's passed. She then offered up the opening prayer.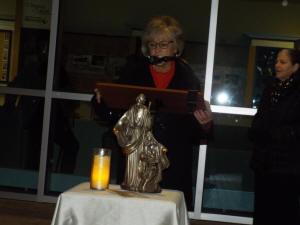 After the prayer, the lighting of hand held candles by all the guests followed as Becky Cecil read the poem "Light a candle."
Berte thanked everyone for coming. The white tree on the far side of the patio was then lit.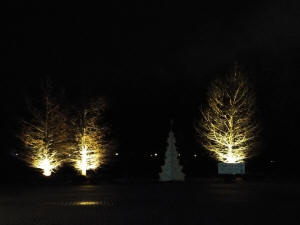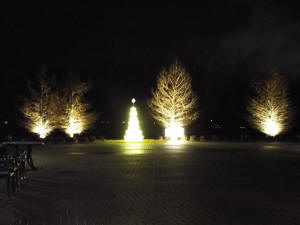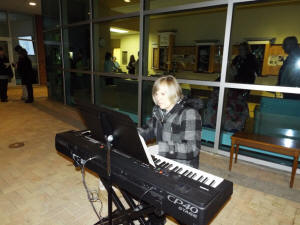 Following the lighting, the group sang the songs O' Christmas Tree and Silent Night.

Guests were then invited to come inside and enjoy the warmth while dining on a soup supper provided by the hospital and foundation.

All donors and the names of the people they chose to remember or honor will be published in Lincoln Daily News starting on Friday December 21st and running through the month of January.

[Nila Smith]