Lincoln Railers sweep Effingham on the road
Varsity wins 55-47, JV win 48-42 in overtime
Send a link to a friend Share
The Lincoln Railers made the trip to Effingham Friday night and the evening began with an exciting overtime win by the Railers JV team. The JV game was tied at 37-37 at the end of regulation.

Lincoln dominated from the free throw in overtime to clinch the 48-42 victory. The Railers were 9-of-10 shooting from the line in overtime.

Landon Hullinger led the JV in scoring with 17 points. Seth Tungate tossed in 13 points and Adam Grunder contributed 12 points in the Railers exciting win.

In the Varsity contest, the Railers and the Flaming Hearts were pretty tight in the first half. Lincoln held a 15-14 advantage at the end of the first quarter. By halftime Lincoln was up 31-27.

The Railers extended their lead to 42-34 at the close of the third quarter. The Flaming Hearts went on a 10-2 run that stretched from the third quarter into the fourth quarter and quickly it was a tie ballgame at 42-42.

Kameron Whiteman put the Railers back on top 45-42 with his three-pointer.

A steal and a layup by Will Ewald stretched the lead to 47-42 and shifted the momentum in Lincoln's favor.

A block by Hamlin fired up the Lincoln faithful and then a lob by Kaden Froebe into Hamlin for the dunk really stirred the crowd into a frenzy. Lincoln held a 49-45 lead with just around a minute to play.

Down the stretch Effingham would foul Froebe and Dylan Singleton. Froebe was good for 4-for-4 from the line late in the game and Singleton was a perfect 2-for-2 from that same line.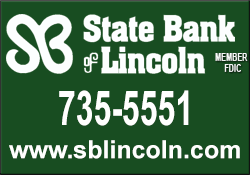 Effingham's attempt at a last second shot was no good and the Railers head home with the 55-47 conference win. Lincoln is now 6-0 overall and 3-0 in the Apollo Conference.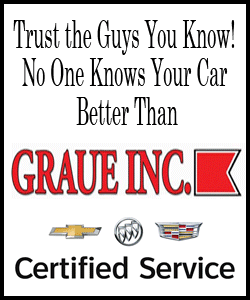 Kaden Froebe led the Railers with 16 points and Jermaine Hamlin threw in 15 points for Lincoln.

Landon Wolfe of Effingham led all scorers with a 28-point performance. Effingham falls to 2-5 overall and 0-2 in the Apollo Conference.

The Railers were 15-of-17 from the free throw. A pretty good stat there and a key to the win undoubtedly.

Lincoln will have off until next Friday night. The Railers host Mount Zion on December 14, 2018 at Roy S. Anderson.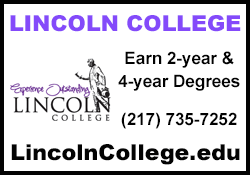 Varsity scoring

Lincoln 55

Froebe 16
Hamlin 15
Ewald 9
Singleton 6
K. Whiteman 6
Funk 3

Effingham 47

L. Wolfe 28
Marxman 8
D. Thompson 6
P. Wolfe 3
N. Thompson 2

JV scoring

Lincoln 48

Hullinger 17
Tungate 13
Grunder 12
B. Whiteman 3
Pollice 3

Effingham 42

Duncan 19
Briggerman 13
Niebrugge 5
Dunsbauch 3
Stoneburrer 2

[Teena Lowery]