Railers take Apollo lead with win over Mattoon, help from Mt. Zion
Send a link to a friend Share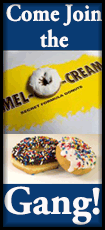 [February 03, 2018] When Punxsutawney Phil made his annual pilgrimage out of his hole on Friday, his shadow-seeing prediction was six more weeks of winter. If the Lincoln Railers continue to play the way they have in recent weeks, especially on defense, Coach Neil Alexanderís crew may have a realistic shot at six more weeks of basketball.

The Lincoln Railers continued their winning ways with a commanding 61-31 win over Mattoon on Friday night and, coupled with Mt. Zion surprising conference co-leader Mahomet-Seymour 55-51, the Railers now own the Apollo top spot all alone. Once again, it was the dominance of the Lincoln defense that forced 23 turnovers and held Mattoon to single digit scoring over the final three quarters to propel the Railers to the victory.

Lincoln used a 20-2 run in the first half to take command of the contest on the way to improving to 17-5 on the season. Senior Titus Cannon led the way with 14 points, including four three pointers. ďHe took some good three-pointers, ones in the offense,Ē Alexander said after the contest. ďBeing our point guard and scoring is a hard thing to do. As the point guard, your first option is to get the team where it is supposed to be, but his shots came within the offense, after the ball was worked around.Ē

Mattoon, fresh off playing 4A state ranked Centralia to an eight point game, came in looking to avenge a 29-point loss to the Railers in early January. In that game, Lincoln jumped out to a 15-0 lead and held the Green Wave scoreless until the final seconds of the first quarter. On Friday, Mattoon coach Ryan Ghere decided the early 7-0 deficit with 5:12 to go in the first quarter was enough to call a timeout. Mattoon responded with a pair of three-pointers to close within 7-6. With scores for each team bringing the game to 9-8, Lincoln would go on the run to decide the game.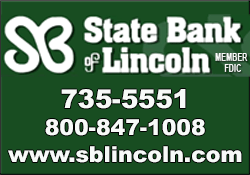 Baskets from Jermaine Hamlin and Ben Grunder started the run, possessions that were started off Mattoon turnovers. A layup from Cannon ended Lincolnís first quarter scoring leading to a 17-10 lead after the first eight minutes. The run continued in the second as Grunder completed a conventional three-point play and Isaac Dewberry easily got by his defender for a layup and 22-10 lead. Cannon continued to find openings at the three point line and hit his second for a 25-10 advantage.

A putback by Dewberry after a sky-high offensive rebound finalized the run and stretched the gap to 29-10. Mattoon didnít score much but when they did, they did it in three-point flurries. Threes from Jaydon Noe and Jacob Spitz pulled the Green Wave (8-11, 1-7) within 13 at 29-16. One of the key aspects of Lincolnís game on Friday was ball movement and offensive flow. The best example of that was a pass from Isaiah Bowers to an open Drew Bacon. Bacon was covered just enough to look for a better shot and found a wide open Tate Sloan who drained one of his typical high arching three pointer. The Railers also had the advantage on the boards, outrebounding Mattoon 23-19. An offensive rebound by Bowers led to a score from Colton Holliday and a 36-18 halftime lead.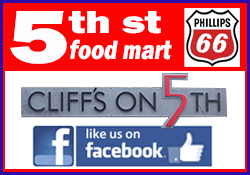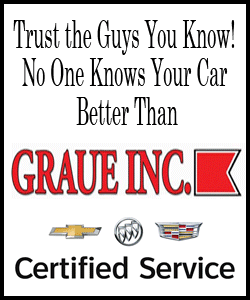 The Railers came into the night with a 15-1 record when leading at halftime and the third quarter made sure that trend would continue. Cannon connected again from long range while Bacon found an open Hamlin for a dunk, two of his 11 points on the night. After a pair of free throws from Mattoon, Hamlin scored on an awkward but effective alley-oop. A pass from Sloan was a bit off the mark for Hamlin but he was able to guide the ball into the hoop. Another score from Grunder preceded threes from Bowers and Cannon and a 51-20 lead for the Railers. The defense was so suffocation for Lincoln that the Green Wave did not get their first basket until Deandre Thomas scored with 49 seconds left in the third.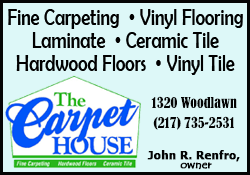 Lincolnís first five of the fourth were from Bowers who saw limited time due to illness, but it was enough for the senior to reach 1,200 career points. Lincolnís scoring ended on a three point play from Hamlin and a score from freshman Dylan Singleton.

It may not have been the full 32 minutes that Coach Alexander is always looking for, but it always felt as though Lincoln was in control and control is now what Lincoln has when it comes to their inaugural season in the Apollo Conference. Win out and win the conference.

Cannon and Hamlin were the only Railers in double figures with 14 and 11 points. Grunder scored 9 with Bowers adding 8. Bacon chipped in with six, Sloan added five, and Dewberry scored four. Holliday and Singleton each scored two on a night where all the Railers got minutes in the contest.

The long trip of the season awaits the Railers on Saturday as Lincoln makes the trip up to Rock Island and a battle with the Rocks. The game will be at Rock Island High School with the varsity set to tip at around 7:30, the sophomores get the evening going at 6:00pm. The sophomores continued their winning ways with a 56-31 over Mattoon.

LINCOLN (61)

Cannon 5-8 0-0 14, Hamlin 4-6 3-3 11, Grunder 3-7 3-3 9, Bowers 3-8 0-2 8, Bacon 3-6 0-0 6, Sloan 2-3 0-0 5, Dewberry 2-3 0-0 4, Holliday 1-1 0-0 2, Singleton 1-1 0-1 2, Froebe 0-2 0-0 0, Whiteman 0-1 0-0 0, Ewald 0-1 0-0 0, Pozsgai 0-0 0-0 0, Funk 0 0-0 0. TEAM 24-49 6-9 61. 3pt FG 7-23 (Cannon 4-6, Bowers 2-4, Sloan 1-1, Whiteman 0-1, Froebe 0-1, Ewald 0-1, Funk 0-2, Bacon 0-3, Grunder 0-4). Rebounds 23 (Bowers 5), Assists 10 (Bacon 4), Steals 14 (Grunder 4), Turnovers 7.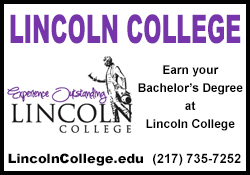 MATTOON (31)

Spitz 11, Noe 8, Princko 4, Donaldson 4, Thomas 2, Roley 2. TEAM 11-27 4-6 31. 3pt FG 5-14 (Spitz 3, Noe 2). Rebounds 19, Assists 5, Steals 3, Turnovers 23.

LCHS 17-19-15-10 61
MATTOON 10-8-4-9 31
[by Jeff Benjamin]