Lincoln's defense grinds it out "four" a win
Send a link to a friend Share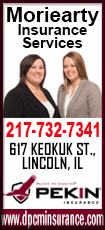 [February 07, 2018] After Mt. Zion spotted the Lincoln Railers an early 5-0 lead on Tuesday night, the Braves ran off seven in a row to take their first lead of the night. As the game would play out, Mt. Zion would have loved to have put together seven more points in the fourth quarter to stay in the contest. Or, perhaps at least seven in the second half. Who knows? Maybe seven field goals or free throws. But no, not on this night because the lucky number was four.

Both teams combined to make just four field goals after halftime and the Lincoln defense held the Braves to only four points in the second half as the Railers pulled out a fourteen point win, 37-23, over Mt. Zion in Apollo conference action. The margin matched the 44-30 win from earlier in the season for the Railers. With the win, Lincoln stays atop the conference standings at 9-1 with just two games left on the Apollo docket, both on the road.

Senior Ben Grunder was the key to the Lincoln win as he played one of his best games of the season, scoring a team-high 14 points and grabbing five rebounds. "I thought Ben played really well tonight," Coach Neil Alexander said. "He was very aggressive on the offensive end and helped out on rebounding. He's such a strong player and their pack line defense makes it very difficult to get to the basket so we had to find other ways tonight."

The win improves the Lincoln mark to 19-5, just one win away from another 20-win season and also leaves Coach Alexander one victory shy of the 800-win plateau, a milestone he can reach on Friday at Effingham. Of course, early on, it looked like Mt. Zion would put a speed bump on the road to that mark.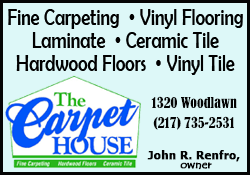 The early five points from Lincoln came on a three-pointer from Isaiah Bowers and steal and layup from Titus Cannon. Mt. Zion stomped on the gas and put together a 7-0 run on scores from Mitchell Binder and Trevor Durand. When Clayton Marquardt drained a three, the Braves (10-14, 4-6) climbed on top 7-5. Lincoln's main offensive weapon in the first half was the three-pointer, mostly out of necessity. "The way they play defense, you have to take those threes and they were mostly good shots, we just didn't hit many," Alexander said. "If you're going to take them, you need to make a few or they are just going to dig in with that defense."
Threes from Grunder and Bowers stretched the Lincoln lead to 11-7 at the end of the first quarter. Corbyn Bender came off the bench to provide a four point spark to knot the game at 11 before a baseline jumper from Grunder gave the lead back to the Railers. Mt. Zion senior Jonah Smith, one of the conference's top two scorers and "one of the best shooters I've seen," according to Coach Alexander, hit his first three of the night tipping the scales back towards the Braves at 14-13. Smith, who has unlimited range and a green light, was looking to bounce back from just 11 points in the first matchup of the season. Isaac Dewberry came off the bench to supply a spark as well including a high reaching offensive rebound and putback over Smith to give the lead back to Lincoln at 15-14.

After the teams traded baskets, the game was delayed for a few minutes as trainers attended to Mt. Zion's Greg Hart who got tangled up with Lincoln's Jermaine Hamlin and crashed to the floor, landing hard on the back of his head, a sound that was audible in the entire gym. Hart immediately rolled over on his stomach where he stayed until staff from each team got to him. Hart finally was helped to his feet and to the bench, but would not return to the game.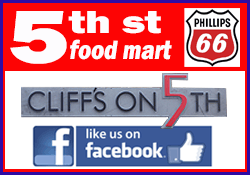 Dewberry added to the Lincoln lead with a three-pointer before Smith answered from the top of the key. The Railers took a three point lead of 22-19 into halftime as they ran their end of quarter set to perfection. As time ticked down, Drew Bacon found himself wide open under the basket where he was found open and converted the layup.

[to top of second column]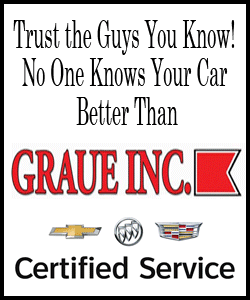 In the second half, scoring was, well, at a premium. The Lincoln defense has been playing out of this world during their six game winning streak, but Tuesday night added just more superlatives to the mix. Four points. That's all, just four points for Mt. Zion.
During the second half, Lincoln used a 15-2 run to take control of the game. But, it was not your typical Railer Run. Most Railer outbursts of this size happen over a three-four minute span, but not this one. It was like running uphill in molasses during a wind storm. It was certainly a grind, but Mt. Zion, even when not scoring, can do that to you.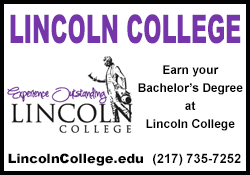 "They play tough. They are tough and very disciplined," Alexander said. "I don't think we played exceptionally well, but we did enough and got the win. And, 11 of 17 for free throws, that's still not very good, but better than it's been. You make a few more of them and it's not as close as the fourteen points."

Lincoln's only baskets of the second half came at the early outset of the half on a 16-footer from Grunder while Cannon started the fourth with a driving layup and conversion of a three point play. But, tonight, it was from the line where Lincoln picked up the win, thanks in large part to the combined 8-9 from Grunder and Cannon in the second half. Another bonus for the defense was holding Smith to single digit scoring of just eight points.

Grunder led with 14 points while Bowers scored eight. His eight points leaves him tied with Ben Brackney for 13th all-time with 1221 points. Cannon added seven with Dewberry scoring five, Bacon adding two and Hamlin chipping in with a free throw.

The Railers are back in action on the road this Friday as they travel to Effingham. Lincoln owns a 63-43 win in the first matchup of the season. The sophomores will tip at 6 with the varsity action beginning around 730. The sophomores continue to roll with a 64-41 win over Mt. Zion on Tuesday. Lincoln will look to stay perfect on the road as they are 6-0 in true road games this season. A win would also put them one step closer to a goal that has taken four years to get to.

"This group of seniors has not won a regional or a conference championship so there is some bite to them, wanting to get that done," Alexander said. Well, the regionals will have to wait a while but the conference title can get closer with another outstanding showing of the defense on Friday in Effingham.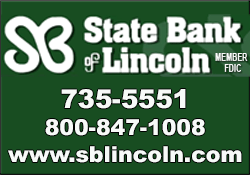 LINCOLN (51)

Grunder 4-11 5-6 14, Bowers 2-7 2-6 8, Cannon 2-7 3-3 7, Dewberry 2-4 0-0 5, Bacon 1-1 0-0 2, Hamlin 0-0 1-2 1, Sloan 0-2 0-0 0, Froebe 0-0 0-0 0, Pozsgai 0-0 0-0 0, Whiteman 0-0 0-0 0, Singleton 0-1 0-0 0, Funk 0-0 0-0 0. TEAM 11 11-17 37. 3pt FG 4-18 (Bowers 2-6, Grunder 1-3, Dewberry 1-3, Sloan 0-1, Cannon 0-5,). Rebounds 22 (Dewberry 7, Assists 5 (Cannon 4), Steals 6 (Bowers 3), Turnovers 8.
MT ZION (23)

Smith 8, Durand 4, Bender 4, Marquardt 3, Binder 2, London 2. TEAM 10-35 0-2 23, 3pt FG 3-18 (Smith 2, Marquardt) Rebounds 18, Assists 3, Steals 4, Turnovers 13.

LCHS 11-11-5-10 37
MT ZION 7-12-2-2 23
[by Jeff Benjamin]