Career night from Grunder leads Railers
Send a link to a friend Share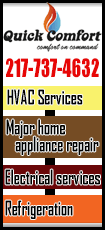 [February 14, 2018] If I'm being perfectly honest with you, if you would have told me that after the Lincoln-Bloomington game on Tuesday night, one player on the winning squad would have scored 30 points, most of them from in the lane or at the free throw line, I would have been worried. Or, if that same player would have showed more aggressiveness and intensity than anyone on the opposing team, yes, I would have been concerned.

Well, here's to being surprised.

Lincoln senior Ben Grunder had a career game on Tuesday night with 30 points, including 14 of 16 from the free throw line, as the Railers pulled out a hard fought win over Bloomington 53-45. Grunder scored 20 in the second half while Bloomington's top player, Chris Payton, was held down by the Lincoln defense, scoring only 13 points on the night. I don't know if Grunder will have a better game at Lincoln but this one was certainly memorable.

"Ben was something tonight, I don't know what I can say about how he played," Lincoln coach Neil Alexander said after the contest. "He was intense in everything he did, defense, shooting, driving the lane, rebounding. He took it to their bigs and wasn't intimidated at all."

Grunder and fellow senior Isaiah Bowers combined for all of Lincoln's 22 first half points as the Railers held a five point lead at the break. In the early going, both teams went back and forth in a game played at Lincoln's pace. Coming in to the contest, the Railers were allowing an average of 35 points a game while Bloomington was putting up at least 70. With both teams swapping a pair of baskets, Bloomington's Donzell Johnson hit a three to give the lead back to the Purple Raiders at 7-4. After a score from Bowers cut the lead to one, Grunder drained a three to give Lincoln their first advantage of the night at 9-7. It was also the last time the lead would change in the game.

Bowers and Grunder started a 12-0 run for the Railers fueled, no shocker here, by the Lincoln defense. The quick hands of the Railers forced turnover after turnover not allowing Bloomington to find any pace on the offensive end. Although the two seniors led in the first half offense, on the night, the team played as well as we have seen all year.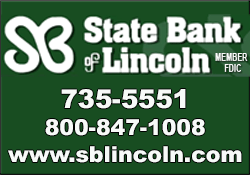 "I am so proud of how they played tonight," Alexander boasted. "If we play this way, we will be tough to beat by anyone. I tell them over and over about how being mentally focused is so important. Being mentally focused gets you to ready to play defense like we did tonight, shoot free throws – mental, and rebound, we were tough and strong and physical on the boards, all because we were mentally focused and ready to play tonight."

The Railers 9-7 lead carried them into the early stages of the second quarter when the defense kept the momentum. After a missed shot and Bloomington rebound, Bowers was able to sneak up from behind, grab a steal and get a layup and foul. His three point play stretched the margin to 12-7. Bowers continued to show his leadership as his three pointer pushed the lead to 16-7. Bloomington's Chris Payton was held scoreless in the first quarter as the Lincoln defense concentrated on where he was at all times. Many times, you would see two and three Lincoln players around him making sure he did not get the ball easily on offense. However, he would not be held down altogether as he hit a couple of free throws with 5:41 left in the first for his first points.

As quickly as the lead had grown, the Railers watched the lead dwindle as Payton took a steal in for an easy two and it felt as though their best player was waking from his slumber. Grunder made two of three free throws after being fouled on a long jumper before another three from Johnson and basket inside from Payton cut the lead to 18-16. A Bowers free throw got the lead back to three and his miss on the second turned out to be in Lincoln's favor as senior guard Titus Cannon came from nowhere to retain possession on the offensive rebound. The ball worked its way to Grunder who hit his second three of the night and completed an unconventional four-point play to push the margin back to six at 22-16. Payton's split free throws sent the teams to the locker room with Lincoln up 22-17.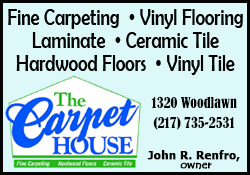 On defense, giving up 35 points a game would mean that the 17 first half points for Bloomington (17-7) was right where Lincoln would want them. However, a realistic fan would tell you that Bloomington would have a run, find their way, something because they wouldn't be held down like that in the second half. Well, it wasn't 17 points in the second, but the effort was outstanding.

Payton picked up two fouls in the first half and in the early portion of the third quarter, he seemed to play as though he had four. Anytime Lincoln would drive to the basket, he seemed more inclined to back off and let the Railers score. Grunder took advantage first with a layup past Payton. After a Bloomington score, Grunder was again fouled shooting a three where this time he capitalized and connected on all three. A drive by Cannon over Payton and a three from Bowers had quickly moved the lead to 13 at 32-19. The Purple Raiders were in danger of getting blown out in their own gym.

[to top of second column]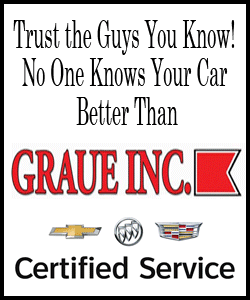 But, this is a team that finished second in state last year and they have had their mettle tested before. Bloomington turned up the defensive pressure and put together an 8-0 run of their own to climb back within five at 32-27. Grunder again stepped up by getting fouled and converting at the line hitting his next four. With the Railers (21-5) up 36-29, it was Jermaine Hamlin who scored from the low post shot over Payton to take the Railers to the fourth up 28-29.
Talk about intense. Each quarter seemed to be turned up little by little. It was a great game and, although some in the crowd on both sides may have felt there were some calls left on the floor, in the end, it did not bother Alexander. "This crew, they have all worked state finals and they know how to handle a game. They called this game, not like a regional but a sectional. This is the type of game you are going to get in the tournament. You've got to earn it out there."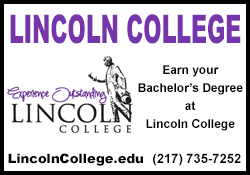 After more Grunder free throws got Lincoln up 39-31, Bloomington's Patrick Fisher hit a three but, as was shown time and again on Tuesday, the Railers had a counter. Another strong drive by Cannon and free throws from Grunder got the lead back to nine. The lead stretched to double figures when Grunder scored to make it 45-35. Bloomington had one more run left in them, so would the Railers be able to withstand the extra pressure.

With the Railers up 45-37, a Lincoln layup ended up as a big block for Payton. The turnover found its way to Fisher who hit his second three of the night. Another quick turnover for the Railers saw a layup converted for Fisher and before you could blink twice, it was now a one possession game at 45-42. The Railers stemmed the run as Drew Bacon tossed a baseline floater over the outstretched arms of the Bloomington defense that teased with bouncing out but the Railers got the friendly bounce and a five point lead. Bloomington cut the game back to three at 47-44 but it was that man Grunder again.

Lincoln's last two field goals came from Grunder, the last a driving left hand layup that left the Bloomington defense confused and beaten. Fittingly, it was Grunder's two free throws with 38 seconds left that sealed the win and the final score of 53-45.

The Railers remain a perfect 8-0 on the road with the win, a win that is more impressive than any this season. Lincoln showed they will be a force to reckon with when tournament play starts no matter the seed they are given. "Well, I don't know if we've done enough to get a one or two over Lanphier and Southeast but I think it definitely solidified us as the number three seed," Alexander said. "We still have some work to do, but I think we will get the three over MacArthur who has been playing pretty well as of late." The IHSA seeds are expected to be announced Thursday afternoon with the pairings released the following day.

You may not have noticed but Ben Grunder had an OK night. The senior led with his career best of 30 points while Bowers added 15. Cannon scored four with Bacon and Hamlin each chipping in with two, all of them important.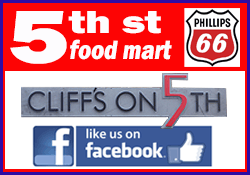 The Railers are next in action on Friday with a chance to clinch the Apollo title with a win at Taylorville. You can tell how important it is for Alexander and the Railers to go there, get the win, and claim the title without any help. The Tornadoes have been playing well, especially since Christmas so this will be another in a long line of not-so-easy games for the Railers. Game time is set for 7:30 with the sophomores leading things off at 6:00. The sophomores claimed a tough win 41-38 as Kaden Froebe's steal and layup with 46 seconds left broke a tie and then the sophomore sank four from the line in the game's final ten seconds to secure the win.

LINCOLN (53)

Grunder 7 14-16 30, Bowers 5 3-5 15, Cannon 2 0-0 4, Bacon 1 0-0 2, Hamlin 1 0-0 2, Sloan 0 0-0 0, Dewberry 0 0-0 0, Whiteman 0 0-0 0. TEAM 16 17-21 53. 3pt FG 4 (Grunder 2, Bowers 2).

BLOOMINGTON (45)

Payton 13, Fisher 13, Johnson 10, Pugh 4, Washington 3, Ware 2. TEAM 14 13-17 45. 3pt FG 4 (Fisher 2, Johnson 2).

LCHS 9-13-16-15 53
BLOOMINGTON 7-10-12-16 45
[by Jeff Benjamin]