Hilltopper expected to start construction in April

Send a link to a friend Share
LINCOLN
On Tuesday, February 20, the Logan County Board held its regular monthly meeting, voting on several motions. The focus of discussion was whether to approve the HillTopper Wind Farm Project Road Use Agreement and Patrick Engineering's recommendation of the review of Swift Current Energy's Decommissioning Plan Proposal.

Board members present were Kevin Bateman, Dave Blankenship, Emily Davenport, Bob Farmer, David Hepler, Gloria Luster, Gene Rohlfs, Chuck Ruben Bob Sanders, Scott Schaffenacker and Annette Welch. Janet Dahmm was absent.

Guests at the meeting included Matt Birchby, William Kelsey, and Daniel Sheehan, all of the company developing the Hilltopper Wind Project, Swift Current Energy; and Kyle Barry, attorney for the project.

After Road and Bridge Chairman Bob Farmer brought forward the motion to approve the Road Use Agreement, a few board members had questions.

Board member Gene Rohlfs asked about the definitions for maintenance and operation phases and extraordinary event.

County Highway Engineer Bret Aukamp said the operation phase will happen when the wind farm is completely constructed, operable, and producing electricity, until it is decommissioned.

Aukamp said if one turbine needs to be repaired, it would not be considered an extraordinary event. Repairs to multiple turbines would be considered an extraordinary event, and they may need another road use agreement in place.

Aukamp said the roads can sustain the wear and tear for "routine maintenance" like bringing in cranes every few years. For ordinary maintenance, the overweight and oversize permits are enough.

Board Chairman Chuck Ruben said that at the Railsplitter Wind Farm thirteen semi loads recently brought in the pieces of a big crane to fix a Nacelle, which houses the generating components of the wind turbine. He asked if overweight permits had been needed for them to haul in the crane.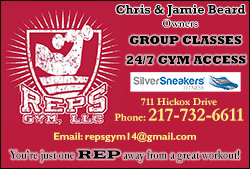 Aukamp said he did not think any new components were brought in and all the loads were legal size since they came in in so many different parts.

Birchby said his company would be financially responsible for repairing any damage they cause to the roads.

Board member Dave Blankenship asked if a Nacell fire could be corrected by maintenance, and felt it would instead need "repairs and upgrades." Blankenship said that would be a significant event and felt the county would be "mitigating the risk" for Swift Current Energy.

Rohlfs asked whether maintenance is synonymous with repair.

Matt Birchby said Swift Current Energy would be responsible for fixing any damages "beyond the use of normal vehicular traffic on road." The company does not want to "create a gap and expose risks." Birchby said maintenance would be synonymous with repair and maintenance is considered a routine operation. Something like a Nacell fire would not be routine.

Birchby said bringing in a crane would also be covered by the road use agreement because it is something they only have to do every couple of years. When they bring in successive loads, it is done in a way to limit the loads on the road.

Blankenship said terms on the agreement should include repairs and/or upgrades.

Road and Bridge Chairman Bob Farmer's motion to approve the Road Use Agreement for the HillTopper Wind Farm Project was approved 8-2-1 with Kevin Bateman, Emily Davenport, Bob Farmer, David Hepler, Gloria Luster, Chuck Ruben, Bob Sanders and Annette Welch voting yes. Dave Blankenship and Gene Rohlfs voted no. Scott Schaffenacker abstained.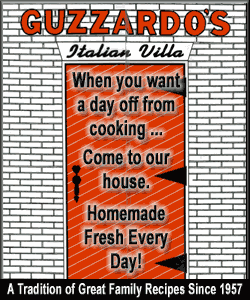 Ruben said he would sign the agreement pending approval of the State's Attorney's review.
Decommissioning Plan update

At Thursday's board workshop, Matt Birchby of Swift Current Energy updated the board on the agreement for the Decommissioning Plan drafted by Westwood Engineering and reviewed by Patrick Engineering.

Birchby said after a preliminary review with Patrick Engineering, they found a "very comprehensive plan" that considers a lot of "costs associated with decommissioning." Swift Current Energy made a few minor revisions.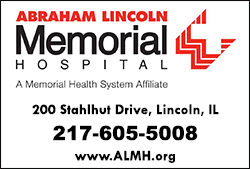 At the workshop, Matt Minder of Patrick Engineering said they reviewed the decommissioning plan and associated documents including the project map and Agricultural Impact Mitigation Agreement to check for compliance. Minder said the review "indicated the plan was very detailed in terms of describing decommissioning steps involved." Patrick Engineering found decommissioning expenses in line with costs on a "per turbine basis" seen in other Illinois Wind Farm decommissioning estimates.

Minder said they made a few suggestions on administrative and transportation cost considerations, total area for restoration, and compensations to landowners for crop damage, and any costs to rehabilitate or repair roads.

Planning and Zoning Chairman Scott Schaffenacker said lastly, Patrick Engineering sent some modifications under the summary of recommendations for the Decommissioning Plan. Their recommendations included doubling the amount for crop loss with an increase of $166,500 and tripling the amount for road repairs with an increase of $700,000. They have added turbine laydown and restoration costs of $154,700 and MET tower removal costs at $20,593. The final change was a use of a financial insurance mechanism for the decommissioning agreement with a figure of $1,117,267 for a letter of credit.

Swift Current Energy added in $300,000 for administrative costs for the decommissioning project, which Birchby said is in line with Patrick Engineering's recommendations.

Birchby said Patrick Engineering will revise any deficiencies in their plan. Swift Current Energy said they would hold to the standards of Patrick Engineering.

Schaffenacker's original motion was to take Patrick Engineering's recommendation of the review of Swift Current's Decommissioning Plan proposal and make it the criteria for satisfying that portion of the conditional use.

Schaffenacker then amended the motion to postpone voting on their recommendations until next month.

Schaffenacker said he wants to go over a couple bullet points with Patrick Engineering before next month.

Board member Annette Welch asked if postponing the vote would delay Swift Current Energy at all.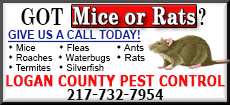 Birchby said Swift Current Energy is looking to start construction of the project in April, so the Decommissioning Plan just needs to be in place by then.

Schaffenacker's amended motion was unanimously approved. The vote on the Decommissioning Plan will be next month.

The next regular board meeting will Tuesday, March 18, 2018 at 6 p.m.

[Angela Reiners]