Memorial Medical Center Earns Joint Commission's Highest Designation as Comprehensive Stroke Center
Send a link to a friend Share
SPRINGFIELD
Memorial Medical Center has earned the nation's highest designation for stroke care – one of only 10 hospitals in Illinois to earn the certification from The Joint Commission.

The nonprofit hospital's certification as a comprehensive stroke center, a level of care achieved by an estimated 150 of the nation's 5,600 hospitals, recognizes Memorial for its ability to provide expert around-the-clock care for the most complex stroke patients.

Memorial Medical Center treats an estimated 1,200 stroke cases annually. Of the 10 Illinois hospitals to achieve the comprehensive stroke designation, Memorial is one of only two hospitals outside of the Chicago region.

"When treating stroke, every second counts," said Evan Davis, administrator of orthopedic services and neurosciences for Memorial Health System. "As the only comprehensive stroke center serving the southern half of Illinois, Memorial is committed to providing the best level of care for stroke, from the emergency department to rehabilitation."

The certification means that Memorial has highly qualified physicians in key medical specialties (including neurology, neurosurgery, diagnostic and interventional neuroradiology, and emergency medicine), hospital staff with unique and ongoing training, and the latest technology to provide each patient with a full spectrum of treatment options and interventions, Davis said.

Memorial's comprehensive interdisciplinary stroke team has the capability to quickly evaluate stroke symptoms using advanced medical imaging and deliver time-sensitive treatments and procedures to prevent death and life-altering disabilities, including those available only under specialized research protocols.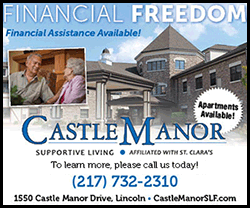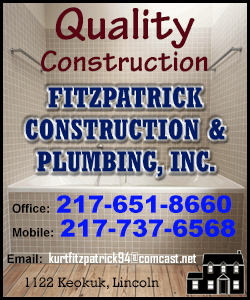 The stroke team at Memorial Medical Center includes board-certified physicians and surgeons from Southern Illinois University School of Medicine, Clinical Radiologists, Mid-America Emergency Physicians and Springfield Clinic, in addition to healthcare professionals from a variety of clinical disciplines.

Stroke is the third leading cause of death and the leading cause of adult disability in Illinois, according to the Illinois Department of Public Health.
Memorial Medical Center has been accredited by The Joint Commission as a primary stroke center since 2010 and was first certified as a comprehensive stroke center in 2015. The nonprofit hospital underwent a rigorous onsite review in October when Joint Commission experts evaluated Memorial's compliance with stroke-related standards and requirements.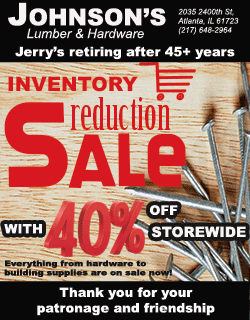 Those requirements for a comprehensive stroke center include having the infrastructure, staff and training resources to provide state-of-the-art care to all stroke patients; providing a dedicated neurointensive care unit with round-the-clock neurointensive care for complex stroke patients; and using advanced imaging capabilities.

"We are extremely proud of the dedication and expertise of Memorial's stroke team, of their achievement in attaining this elite national designation as a comprehensive stroke center, and the opportunity to provide the highest level of stroke care to the patients, families and communities we serve," Tiffany Whitaker, director of Memorial's Comprehensive Stroke Center, said.
[Michael Leathers, Memorial Health System]