Railer defense comes up big in win over Little Giants
Send a link to a friend Share
In the 17 years I have been fortunate to broadcast Lincoln Railer basketball, I have witnessed some impressive defensive performances. I have watched games against some high powered offenses operating in total bewilderment as well as stingy Lincoln defenses shutting down one or two star players, rendering their opponent completely helpless.

I don't know if any of them compare to Tuesday night in Canton.

The Lincoln Railer defense, already holding opponents to just 38 points a game this season, put on a clinic of defensive movement and teamwork, forcing 33 turnovers and holding Canton scoreless for both the second and third quarters, leading the Railers to a dominating 67-15 win in the Central Illinois Mid-Winter Classic.

There were minutes of possessions where the Little Giants did not even get a look at the basket as the quick hands of the Lincoln defense turned passes into turnovers into baskets. Unofficially, those 33 turnovers resulted in 34 Lincoln points. Defense will always be a staple of Lincoln Railer basketball and Tuesday night was certainly the best performance of the season.

"We've worked on being quicker with our hands in practice and being more aggressive especially on rebounding," Lincoln coach Neil Alexanders said after the game. "I think our defense moved well, had good rotation and they are starting to trust one another, something I'm not sure was there earlier in the season. As for tonight, in a game like this, the important thing is not to let the kids develop bad habits and to keep playing. Things that worked tonight that were easy may not work or be that easy on Friday night"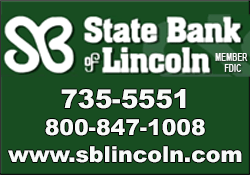 Senior Isaiah Bowers led the way with 20 points while junior Jermaine Hamlin had his best game of the season with 13 points. But, the talk of this game will be the defense. Of course, the game did not start all roses and sunshine. Canton's Avery Dean made his first two shots of the night as the hosts jumped out to an early 4-0 lead. It was difficult not to think about how the Saturday overtime loss to Washington started as the Panthers began with a 7-0. Was this game against a 5-11 opponent going to be a trap game as the Railers might get caught looking ahead to weekend battles with Mahomet-Seymour and Morton?

Uh, nope.

The Railers went on a 13-0 run that took most of the steam out of Canton. During the run, the Railers relied on the three point shot as Tate Sloan, Bowers, and Titus Cannon all hit from long range. It was another good night from behind the arc as Lincoln set a season high with nine threes. It's not that Lincoln was looking to dial in from long distance but the shots were there.

"We're just looking for good shots, not bad ones," Alexander said. "We aren't necessarily focusing on them but if they are in the offense, we've got guys that can hit them and tonight we took good shots. That's all I ask is taking good shots."

Canton was able to pull a bit closer at 13-9 before Hamlin started exercising his dominance with a three-point play and then score off an offensive rebound. When Bowers scored near the end of the first quarter on a back door layup, Lincoln had turned up the heat all the way to a 20-9 advantage.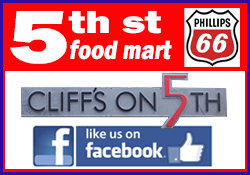 The Railers started the second quarter with another three form Cannon and the rout was on. A basket from Bowers right before an alley-oop dunk for Hamlin from Ben Grunder extended the Railer lead to 27-9. There were stretches of the game when Canton barely could get the ball across half court and, when they did, the next pass usually ended up in the hands of the Railers and was heading the other way. Bowers added another three in the second quarter while Isaac Dewberry punctuated the first half with a three that went in, tried to bounce out, but fell through for a 37-9 halftime lead.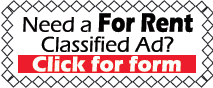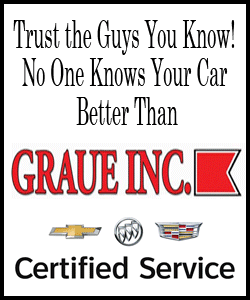 Now, in years past, Lincoln (14-5) has stood tall with the occasional shutout defensive quarter. I don't think anyone believed they would post another one. After Grunder sank a three to start the third, Hamlin scored again on the inside before two consecutive steals led to two straight convention three point plays for Bowers and a 48-9 lead after three. Hamlin started the fourth with another basket as part of his career night. "You can see the potential with Jermaine," Alexander explained. "Earlier in the year, he was having a hard time just catching the ball and now he doing the little things we need him to do. There are still things he needs to learn, to improve on but we are just scratching the surface with him."
Colton Holliday scored on a drive for a basket and foul to extend the margin to 53-9. Finally, with 5:38 left in the game, Canton's Caleb Miller scored on a bank shot jumper in the lane to end Lincoln's defensive whitewashing and stop their 40-0 run. Let me say that again…a 40-0 run. Seen a lot of things but never a stretch like that. Hamlin continued to show off his bag of tricks with a jump hook from the baseline while Holliday duplicated his earlier lay-in for a 57-11 lead.

A free throw from Canton's Evan Otto preceded a pair of threes for Lincoln, one each from Noah Funk and Kameron Whiteman. After a steal, Funk scored on a layup while Whiteman tallied again with a layup of his own. Canton's Owen Watson ended the night's scoring with their second three of the night to finalize the score at 67-15. I guess one way to look at it is Canton scored the game's first four points and the last three. Other than those seven points, Lincoln outscored Canton 67-5.

As mentioned previously Bowers and Hamlin led in double figures with 20 and 13 respectively. Grunder added seven while Cannon scored six. Holliday, Whiteman, and Funk all chipped in with five with Sloan and Dewberry scoring three each.

As relaxing as the game on Tuesday night was, the next Railer contest will come with a little more stress and anxiety as Lincoln travels to Mahomet-Seymour for the next game of the Mid-Winter Classic at 7:30pm. More importantly, it is an Apollo Conference game and if the Railers have any plans of being in the title hunt, they need to pull off the victory of Friday night. The Railers stand at 6-1 in the Apollo while the Bulldogs are a perfect 7-0. If you are able to make the trip, it is a definite that your support and presence would be appreciated. "They have a great atmosphere over there. Their student section is awesome," Alexander said. "I would love to take our student section over there and let them have a battle of the sections. We will need all the support we can get if we are going to have a chance on Friday night."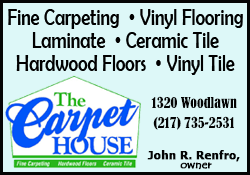 I know there has been a lot about the student section lately. What a better way to show the Apollo what the Lincoln Railers and their fans can bring when given the chance. I think Friday night would be a great night to start.

I also want to say a special thank you to Tom Larey. Tom was my broadcast partner for over nine seasons and filled in Tuesday night for Josh Komnick. It had been a while since we had done a game together but it certainly didn't feel like that to me. It was fun for me and I felt like we picked up right where we left off.

LINCOLN (67)

Bowers 8 2-2 20, Hamlin 6 1-1 13, Grunder 2 2-2 7, Cannon 2 0-0 6, Holliday 2 1-1 5, Whiteamn 2 0-1 5, Funk 2 0-0 5, Sloan 1 0-0 3, Dewberry 1 0-0 3, Bacon 0 0-0 0, Froebe 0 0-0 0, Ewald 0 0-0 0. TEAM 26 6-7 67. 3pt Fg 9 (Cannon 2, Bowers 2, Sloan, Grunder, Dewberry, Whiteman, Funk).

CANTON (15)

Dean 4, Gossett 3, Watson 3, Miller 2, Smith 2, Otto 1. TEAM 6 1-4 15. 3pt FG 2 (Gossett, Watson).

LCHS 20-17-11-18 67
CANTON 9-0-0-6 15
[Jeff Benjamin]