Railer defense salts away win over Morton
Send a link to a friend Share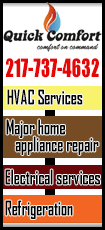 [January 29, 2018] OK, so stop me if you've heard this one before. A team walks into a gym and they can't score. Not very funny, huh? Well, teams having to face the Lincoln Railer defense as of late aren't having much fun either. Just add Morton to that list after Lincoln's 45-29 win over the Potters on Saturday night in Lincoln.

In a very busy week for Lincoln with three games, the defense held their opponents to an average of 27 points a game. "We played very good defense this week and tonight," Lincoln coach Neil Alexander stated after the contest. "We took a few bad shots, but defense and rebounding are our keys right now and we are going to keep emphasizing both because we will need them if we hope to win games in the regional."

In very similar fashion to the games earlier this week against Canton and Mahomet-Seymour, the blueprint was get an early lead, turn up the defense, and force the opponent to play catch up. The only problem was the opponents could never get into a rhythm offensively thanks to the constricting Lincoln defense. As for Morton, whether it was their style or the way they sought to attack the Railers, the pass around the perimeter while setting few screens and hope for an open shot offense did not produce much for them. Morton was held to just 36 percent (10 of 28) shooting on the night but their shot total for the evening was limited thanks to the 18 turnovers forced by the Railers.

After the teams traded baskets giving the Potters a 3-2 lead, the Railers went on a 10-0 run thanks in large part to early foul trouble for Drew Bacon. After the senior picked up his second foul, Alexander was forced to go to his bench early. He made the right choice in sophomore Isaac Dewberry who scored Lincoln's next eight points with a 15-footer and two deep three pointers. He would have had another but it was wiped out after Lincoln was whistled for an illegal screen. Isaiah Bowers, game-high scorer for Lincoln with 16 points, punctuated the run with a lay-in thanks to the hustle of Jermaine Hamlin. After a missed shot, it appeared as though the ball was going to trickle out of bounds but Hamlin's hustle kept the ball with Lincoln and Bowers layup put the Railers up 12-3.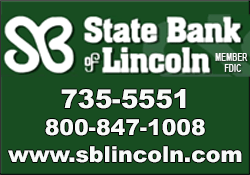 Morton ended the quarter on a basket from Barik Olden to end the quarter down 12-5. The Potters (15-8) were able to cut the margin to five with the first score of the second quarter and, just like the first quarter, the Railers took off from there. Hamlin, who was a perfect 4 of 4 from floor, started another run with a basket while a steal turned into a three-pointer from Bowers and a 17-7 advantage. After Morton scored, it was the play of Ben Grunder that stretched the lead back. First, Grunder made a strong drive to the basket and then, with Morton guarding against another drive, Grunder pulled up to connect for a 15-footer from the elbow and a 21-9 Lincoln lead.

The Railers were able to take the momentum into the locker room as Bowers hit a three-pointer from the left corner as the buzzer sounded, sending Lincoln to the break with a 24-11 advantage. It seems like a broken record but Saturday night's game had a lot of the same points from Friday night. As the Bulldogs found out last night, the Potters were not able to string together any runs to climb back into the game. They did get a quick start to the third on a three from Noah Steffen and free throws from Jarrett Crider to pull within 24-16.

After a free throw from Hamlin, the Railers extended the margin on a basket from Hamlin after a difficult catch on a bullet pass from Dewberry. "Remember back at Thanksgiving, he (Hamlin) was having trouble just catching the ball, but he's worked on it and gotten better. Of course, with that pass it was either catch it or get hurt," Alexander said.

[to top of second column]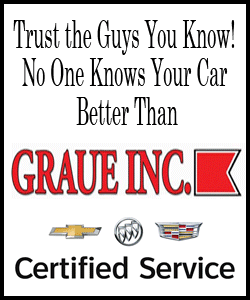 The rest of the offense for Morton came from behind the three point line on baskets from Olden and Grant Gudeman. Both Grunder and Hamlin had opportunities to convert three-point plays but Lincoln had a rough night at the free throw line, a really rough night as they finished 7 of 18 from the line, a performance according to Coach Alexander 'will not get it done…at all.'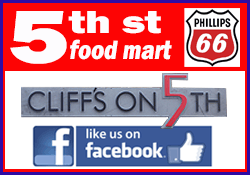 The Railers controlled the fourth quarter as Morton was unable to solve the Lincoln defense. Aside from the poor free throw shooting, Lincoln did take advantage of shooting chances with three of their four field goals right at the basket or, in one case with Hamlin, above the basket. Dewberry scored on an easy layup off an out of bounds play before Hamlin's dunk. His dunk started a 7-0 run for Lincoln to end the game and grab the 16 point win.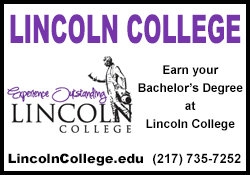 The win leaves Lincoln and Washington tied atop of the Central Illinois Mid-Winter Classic at 3-1. Washington takes the title due to the head to head victory last Saturday night.

Only four Railers got in the scorebook, but three hit double figures while the other was just outside of the mark. Bowers led with 16 while Grunder and Dewberry each had 10 with Hamlin chipping in with 9 points and 7 rebounds.

It was a busy but successful week for Lincoln getting three wins to improve their record to 16-5. The Railers are back in action with two next weekend. Before making the long trip to Rock Island on Saturday, the Railers are back home for a conference matchup on Friday against Mattoon. Can the Railers keep up the defensive effort? Through 21 games, this year's squad is certainly threatening the all-time defensive record of 38.3 points per game. After Saturday night's victory, Lincoln is allowing just 36.4 a game. More importantly, the Railers are starting to look like a team that can cause some trouble and make some noise when regional season rolls around. And that is coming up quick. Lincoln only has five games left before the seeds come out.

LINCOLN (45)

Bowers 5-14 4-8 16, Grunder 4-7 2-5 10, Dewberry 4-5 0-0 10, Hamlin 4-4 1-3 9, Cannon 0-0 0-2 0, Sloan 0-1 0-0 0, Bacon 0-2 0-0 0, Holliday 0-0 0-0 0, Froebe 0-0 0-0 0, Funk 0-0 0-0 0, Whiteman 0-0 0-0 0, Ewald 0-0 0-0 0, Pozsgai 0-0 0-0 0. TEAM 17-33 7-18 45. 3pt FG 4-10 (Bowers 2-4, Dewberry 2-2, Sloan 0-1, Grunder 0-1, Bacon 0-2). Rebounds 20 (Hamlin 7), Assists 9 (Cannon 4), Steals 14 (Sloan 5), Turnovers 10.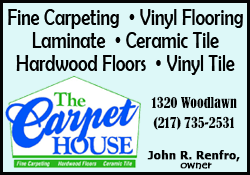 MORTON (29)

Olden 7, Byrne 6, Crider 5, Steffen 3, Hanson 3, Gudeman 3, Rugaard 2. TEAM 10-28 4-8 29. 3pt FG 5-19 (Steffen, Crider, Olden, Hanson, Gudeman). Rebounds 18, Assists 6, Steals 2, Turnovers 18.

LCHS 12-12-9-12 45
MORTON 5-6-11-7 29
[by Jeff Benjamin]