Hilltopper Wind Farm construction causes issues



Send a link to a friend Share
LINCOLN
On Tuesday, July 17, the Logan County Board held its regular board meeting voting on several motions and hearing a few committee updates. One focus of discussion was some problems with the Hilltopper Wind Farm project.

At the Board Workshop on Thursday, July 12, Logan County Highway Engineer Bret Aukamp said there have been some roadway issues with the Hilltopper Wind Farm project near Mount Pulaski causing some damage on Highway 9. For now, people cannot use Highway 9. There is a need to do an overlay and make upgrades to the road.

Aukamp said traffic goes on township roads now, which is also causing some damage.

Enel Green Power North America, Inc. is doing the construction. Deputy Site Manager Antonio Bombaci said the company is working to keep roads safe and plans to keep maintaining them and do all the work that needs to be done before they complete construction of the wind farm.

Bombaci said delays kept the company from doing previously needed work on the roads, but the overlay should be finished soon.

Aukamp said many of the township's roads will be cement stabilized. He is working very closely with the company to get the right testing in place and that way the roads will not only be strong enough for the next year for the [wind farm] construction, but for many years to come.

On Tuesday, Aukamp said County Highways 9 and 12 are closed to construction traffic. They are making good progress on doing the asphalt overlays and should be done next week, and County Highway 9 will again be open to construction traffic.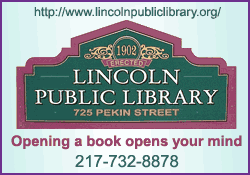 With County Highway 9 shut down, construction traffic has been using township roads that were not improved beforehand and are not able to withstand this kind of traffic and there are some soft spots.

Aukamp said after rain last weekend, the township road commissioner closed the road to construction traffic in the middle of a concrete pour. He said that got the attention of the developer and they complied with the closure. They spent the weekend making the repairs to make the road passable.

Aukamp said two road graders are working constantly due to pre-construction roadway improvements not being done before the wind farm construction.

Board member David Hepler asked whether improvements were written into the road use agreement.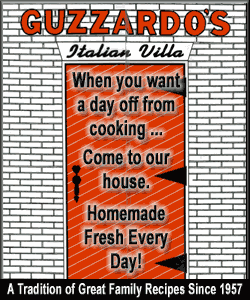 Aukamp said yes. He had tried to cooperate with the developer because they were on a tight time frame and allowed them to do an interconnect, substation, as well as south and north laydown yards without roadway improvements.

Aukamp said because the developers were allowed to do all that, they keep doing more and more, which is causing a real problem now as they try to build a wind farm at the same time they are building roads. Aukamp said it is complicated trying to orchestrate all that and coordinate all those efforts.

When it came time for public comments, Chris Martin of Mount Pulaski said he has witnessed bulldozers working past sunset and work trucks doing maintenance at midnight.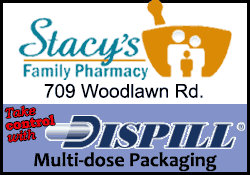 Martin said he knows the Zoning Ordinance sets the hours for the work between sunrise and sunset and asked what the county was going to do about the violations. Martin has videos of the violations and has called the sheriff's office to report them, but deputies have been unsure what to do.

D'Andrea said the violations need to be documented and the County Board can decide what actions to take. The extreme would be shutting down the project.

D'Andrea said he can send letters about the violations. D'Andrea has talked to Swift Current Energy's Matt Birchby about the issue and Birchby said these violations should not be happening.

Ruben said a letter from the State's Attorney may be needed. Ruben asked Aukamp to express displeasure to the company.

Logan County Zoning Officer Will D'Andrea said there may be another issue in the future with the Hilltopper project. D'Andrea said he did a foundation only permit for them. Part of the agreement was a letter of credit for decommissioning, but the company changed some of the language in the letter of credit after the county had reviewed it and had signed off on the letter of credit form.

D'Andrea said they flagged it in the State's Attorney's office and Mr. Birchby had been in contact to correct it.

D'Andrea said the language needs to be fixed before construction of the towers begins. If it is not resolved, D'Andrea will not issue the permits for tower construction. D'Andrea said he is hoping it is resolved soon since Birchby has usually followed through in the past.

The next Regular Board meeting will be held Tuesday, August 21, 2018 at 7 p.m. in the Logan County Courthouse.

[Angela Reiners]