Logan Count Department of Public Health honors local veterans with reserved parking

Send a link to a friend Share
[March 16, 2018] LINCOLN - Coinciding with the initiative to build upon Logan County's reputation as Veteran-friendly, the Logan County Department of Public Health (LCDPH) is pleased to announce that two reserved parking spaces are now available at their agency for Veterans only as a way of paying honor to those who proudly served our country.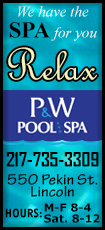 The reserved parking for Veterans is an added benefit to the public health programs LCDPH provides in addition to Southern Illinois University (SIU) Center for Family Medicine-Lincoln. SIU Center for Family Medicine-Lincoln is a collaborative partner with LCDPH and offers services to Veterans to assist with medical and dental needs at their clinics located at LCDPH.
LCDPH and SIU are grateful to Veterans for serving our country, and in return, are proud to serve them. Beginning in April, the health department hours will be expanded to Monday through Friday, 7:30am – 4:30pm.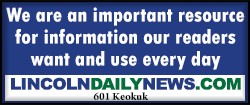 For further information regarding LCDPH services, contact 217-735-2317. SIU Center for Family Medicine-Lincoln is also available at the same number (dial extension 1 for medical/extension 2 for dental).

For additional LCDPH information, you can visit their website at WWW.LCDPH. ORG.
[Don Cavi, MS, LEHP
Public Health Administrator
Logan County Department of Public Health]