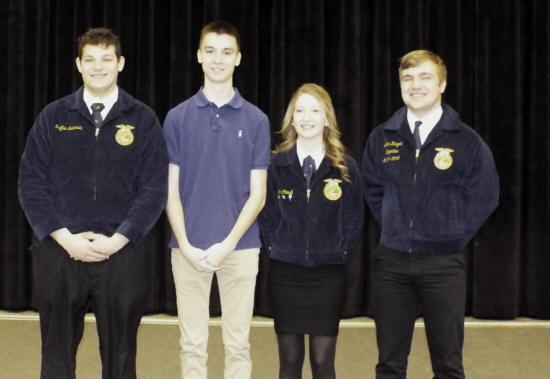 This morning the Logan County Farm Bureau hosted the 19th annual Ag Scholarship Breakfast at Lincoln Center on the Campus of Lincoln College. In addition to a fine breakfast and a message by guest speaker Eli Klockkenga, Agricultural Scholarships were awarded to four area high school seniors. This year's recipients are (left to right) Griffin Jodlowski, Corey Beccue, Cierra Crowell, and Jacob Kirgan.
Look for additional coverage of today's event in the Friday edition of Lincoln Daily News.

Photo by Nila Smith (Click on photo for larger version)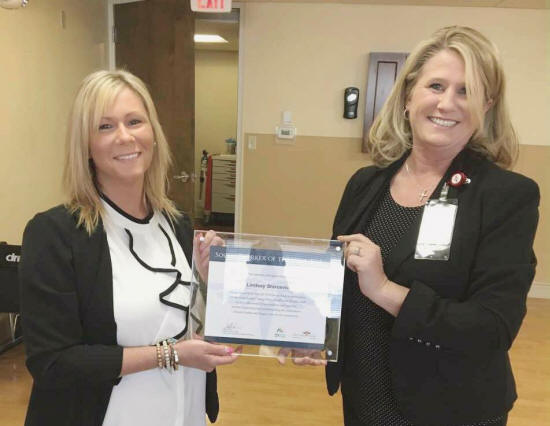 In recognition of National Social Work Month in March, Great Lakes Caring Home Health and Hospice (Great Lakes Caring) announces Lindsay Starcevic of the Christian Village as a 2018 Social Worker of the Year. Great Lakes Caring selected 137 social workers and social work departments from over 26,000 referral sources in nine states.

Photo provided by Julie Bobell (Click on photo for larger version)