Illinois RiverWatch Network joins Lincoln College in mussel survey



Send a link to a friend Share
When Dr. Dennis Campbell, Director of Lincoln College's Creekside Center for Environmental Education, recently organized a mussel survey in Sugar Creek, his group was joined by a special guest. In addition to University of Illinois Extension Master Naturalist volunteers, students and local volunteers, the team included Dr. Charlie Blake, Biologist of the Illinois RiverWatch Network.

Creekside has been a site for RiverWatch water quality surveys since 2014, when Logan County Master Naturalist volunteers began their annual water chemistry and invertebrate population analyses. Dr. Campbell has also been conducting mussel species studies in the same stream for more than twenty years. Therefore when Dr. Blake decided to expand RiverWatch activities to include detailed information on mussel populations, Creekside was a logical place to do some preliminary observations. "I always enjoy the chance to get out and work with the volunteers who are vital to the stewardship of our natural resources," she explained, "And I love getting a chance to see the unique stream habitats around Illinois. Mussels are a critically threatened group of animals that can tell us a lot about what is going on in our streams, and the Illinois RiverWatch Network is excited to expand our opportunities for volunteer mussel monitoring in the coming year."

Dr. Campbell is also very concerned about the future of mussels in our streams. His early surveys in Sugar Creek showed an extremely large, diverse community with 18 living species found in just a small stretch of the creek. Recent studies suggest that some of these species may have been eradicated, and Campbell urges that additional monitoring needs to go on. "It has been particularly heartwarming that other organizations share in our concern. Much credit should go to the intrepid field workers including Master Naturalist volunteers and RiverWatch, who were literally waist deep in our recent survey and helped the Lincoln College students to complete the monitoring tasks."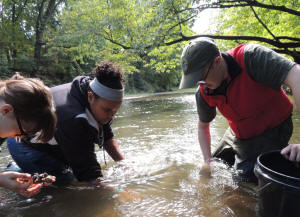 Illinois RiverWatch Head Biologist Dr. Charlie Blake (right) helps Lincoln College students sift the bed of Sugar Creek for mussel species. The trio was part of a recent mussel survey coordinated by Creekside Outdoor Center for Environmental Education Director Dr. Dennis Campbell, who has been monitoring the creek's mussels for 20 years.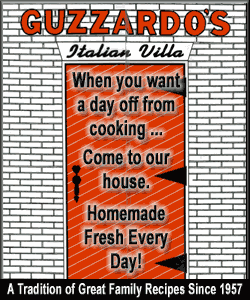 Master Naturalist Pam Moriearty, who has coordinated the local RiverWatch invertebrate surveys, says she is looking forward to adding mussels to the survey protocols. "We feel pretty much at home in the water by now," she admitted. "You get so caught up in the hunt that you don't notice you're wet. " Moriearty also points out that, "Our training is very helpful, but finding a mussel buried in the creek bed is easier if you have an experienced eye, and species identification is tricky. We submit photos and samples with our report, so they help us avoid mistakes. But nothing beats an on-site expert. Dennis really knows his mussels."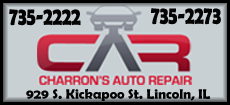 Volunteer training for both the invertebrate and mussel surveys is being scheduled for spring of 2019. Anyone interested in becoming a Citizen Science volunteer for RiverWatch can find detailed contact information at http://www.ngrrec.org/riverwatch/ . To learn more about Creekside, see https://lincolncollege.edu/creekside/.
[Jennifer Fishburn
Horticulture Educator
University of Illinois Extension
Photo by Bev Noble]