Lincoln College Alumni Banquet is Saturday
Dinner will Honor Outstanding Alumni, Longtime Employee



Send a link to a friend Share
Lincoln College will honor two graduates and one long-time employee at its annual Alumni Reunion and Awards Banquet Saturday, November 10th.

Lifelong Logan County resident and 1988 Lincoln College graduate David W. Irwin will receive the Alumni Achievement Award, while 1998 graduate Steven J. Georgy will receive the Young Alumni Achievement Award. Also this year, Mary Jo Werth, who recently retired from the Lincoln College advancement office will receive a special honorary alumni award.

The banquet will be held in the Davidson-Sheffer Gymnasium on the Lincoln College campus, with a cocktail reception beginning at 5:30 p.m., followed by the dinner and awards program. Alumni will have the chance to attend back-to-back basketball games that same day, with the women's team playing Governors State at 1 p.m., and the men going up against Missouri Valley College at 3 p.m.

The alumni event will follow on the heels of the College's sixth annual Athletic Hall of Fame banquet and induction ceremony Friday night. The Hall of Fame banquet will also be at the Davison-Sheffer gymnasium and also includes a cocktail reception from 5:30 p.m. to 6:30 p.m., followed by dinner and the awards program.

David Irwin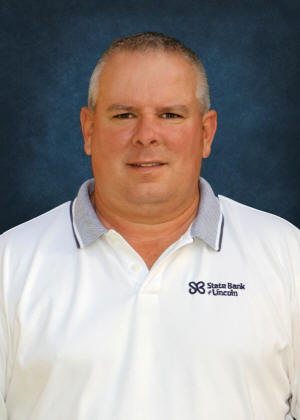 David Irwin has always had a strong connection to Logan County's bedrock industry of agriculture, spending his childhood on the family farm and attending elementary school in Beason. After graduating from Lincoln Community High School, he enrolled in Lincoln College. In the 1980s, he was among the first group of students focused on agriculture studies and credits working on college farmland with providing great real life experience for the work he does today. After graduating from Lincoln College, we went on to earn his Bachelor's Degree in Ag Production.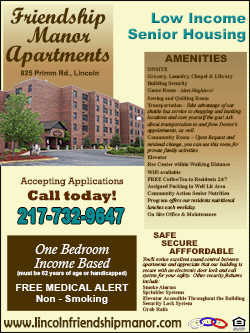 He is currently Vice-President and Farm Manager at State Bank of Lincoln. An active member of the community, Irwin served on the Board of Directors of the Logan County Fair for 13 years and is on the Board of Directors for the Downstate Classic. He is a past treasurer of the Logan County Cooperative Extension Service Council, served on the Board of Directors of Frontier Mutual Insurance Company, is the Chair-Elect of Abraham Lincoln Memorial Hospital and twice served as Chairman of the Lincoln-Logan Chamber of Commerce Ag Committee.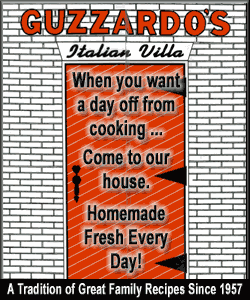 Steven Georgy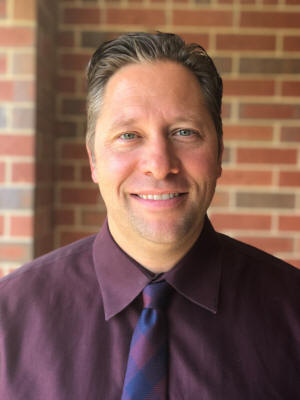 Steven Georgy of Crystal Lake was an active member of Phi Theta Kappa Honor Society and captain of the baseball team while at Lincoln College.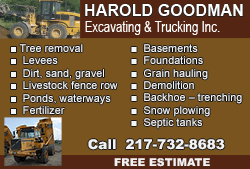 Georgy is today President of Allendale, Inc., a successful business offering brokerage services and market strategies and analysis to the farm and agriculture industry. He is also part owner of Allendale Risk Management.
A talented communicator, Georgy has been seen on "This Week in Agribusiness" with legendary broadcasters Orion Samuelson and Max Armstrong and has done radio broadcasts for "Market Rally" on WGN. He hosts a daily Morning Market Commentary that provides the latest agriculture market reports over Allendale's You Tube channel and has been a driving force in Allendale's extensive web and social media communications services to the ag industry.

Steve and his wife Kristin are certified in the Safe Families for Children program that gives a safety net to parents in need with mentoring relationships and tangible support in times of crisis. Georgy has also worked with his local United Way and Habitat for Humanity.

Mary Jo Werth
Mary Jo Werth recently retired after working for Lincoln College for 17 years. She began working as a part-time data entry employee before being hired as the Administrative Assistant in the Office of Advancement & Alumni Relations.

Werth was born and raised in Taylorville. She has been married to Kenneth Werth for more than 40 years. Before working at Lincoln College, she worked for Franklin Life/American General in Springfield for 30 years.

Tickets for the alumni dinner are $30 and can be purchased online at https://lincoln college.givingfuel.com/lc-reunion-weekend-2018 or by contacting the Lincoln College advancement office 217-735-7217.
[Mark Gordon
Public Relations and Media Manager
Lincoln College]