Lincoln City Council motion dies on the floor for lack of support



Send a link to a friend Share
At the Monday night meeting of the Lincoln City Council a motion was brought forward to award the Lincoln Banquet Center $1,500 for space costs for an event being held there.

The event being held this coming weekend is an American Pool Association tournament that is not open to the public. The event will run Friday, Saturday, and Sunday with between 25 and 35 teams competing. Each team will have eight members playing, and those members will be staying in Lincoln hotels along with family and tournament officials.

Lincoln Banquet Center Owner Haji Patel had come to the council asking that the city help pay the rental cost for the center utilizing the city's share of the hotel/motel tax.

A similar request was also made by Patel to the Logan County Tourism Bureau at their October meeting. The tourism bureau voted to pay funds directly to the four west side motels and stipulated that all four motels were to be utilized for the room accommodations for the tournament and the amount paid to the motels would be divided equally with the total not to exceed $2,000.

While the event was not going to bring spectators into the city, the tourism board recognized that the event would create heads in beds and that dollars invested to support the local motels would benefit the bureau via the hotel/motel tax.

The city's decision was not so cut and dried. To start, Patel had been approached by the APA to host the tournament. The APA does not have funds to spend for space costs, so they asked that Patel donate the space. It was noted that Patel would be able to offer food and drink for sale and would keep the revenues from those sales.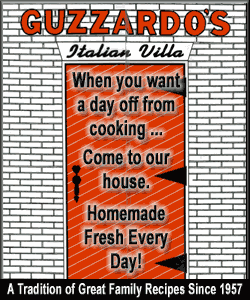 When Patel presented his request to the city he said that regardless of the city's decision to support the event, it would go on this year. However, he said if the APA wanted to come back next year, he didn't think he would be able to provide the space without some compensation.
There is no money in the city's general fund budget to support an event like the tournament. In earlier discussions between Patel and the city, Patel had asked the city to utilize money out of the city's share of the hotel/motel tax. Michelle Bauer had then said that the city couldn't justify paying for the space costs out of the hotel/motel tax because the event was not a tourist activity open to the public, but perhaps it could consider paying the motels because it would generate tax revenue.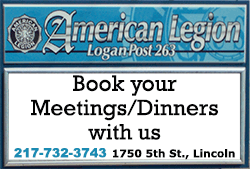 However, in the interim, the tourism bureau made a similar decision, and this week when the motion came up at city, it was to pay Patel for the banquet center. The motion was made by Steve Parrott. Mayor Seth Goodman called for the second to the motion three times. When no second was delivered the motion died on the floor.

Having a motion die on the floor is in itself a decision. Aldermen indicated they were not willing to support or discuss the topic any further when they chose not to second the motion, which equates a 'no' vote.

[Nila Smith]