Lincoln aldermen approve rate structure for future sewerage billing



Send a link to a friend Share
LINCOLN
On Monday evening, the Lincoln City Council with six members present unanimously approved the formula by which monthly sewer rates will be determined. The new rates and billing are expected to begin at the start of the new year.

The motion was made to approve the formula that takes the last three months of each calendar year's actual water usage for each Illinois American Water customer and establish a monthly average. Using that average the sewer billing will be established for the next 12 months.

Engineers for Crawford, Murphy and Tilly had recommended a billing structure that would create levels of usage with a total of four levels.

Zero to 1,000 gallons of water usage would equate to a $25 monthly sewer bill. In the second level, $35 would be billed for water usage averaging between 1,001 and 4,000 gallons. Level three would be 4,001 gallons to 8,000 and would cost $45 per month for the sewer. The last level would be all amounts averaging more than 8,000 gallons of water usage per month and the billing amount for the sewer would be $55 per month. (Note - this structure relates strictly to the sewer bills and has no impact on water bills issued by Illinois American Water.)

Monday night the motion was made to approve this formula, but it was stressed that the city is not yet prepared to put the new rate structure into effect. CMT had recommended that the structure take effect January 1, 2019. However, as alderman Ron Fleshman pointed out, approving the rates and the structure are only part of the process.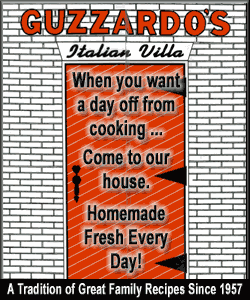 In the city of Lincoln, there are several residents who do not reside in Lincoln during the winter months. Because of this, many have water and sewer turned off, or at the least, they have little to no water usage in those months.
The city will have to determine how to go about establishing a monthly average for customers who are not at home in Lincoln all three months of October, November, and December.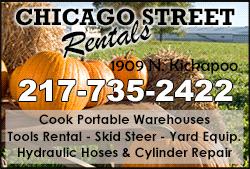 Additionally, there was the question of how to establish a rate for new customers, those who might move into the city having never lived here before. And, there was the question of how to handle customers who move from one home to another within the city – do they take their average with them to their new home?

During discussion prior to the vote, Fleshman noted the details that still need to be worked out and requested that the topic be added to the next Committee of the Whole agenda. That meeting will be held on Tuesday, November 13th.

Aldermen present for the vote included Michelle Bauer, Dayne Dalpoas, Ron Fleshman, Jeff Hoinacki, Ron Keller and Steve Parrott. Heidi Brown and Tracy Welch were absent for the evening.

[Nila Smith]