LCHS students showcase talents in Ye Olde Madrigal Dinner



Send a link to a friend Share
LINCOLN
Students in the choral program at Lincoln Community High School will showcase their talents in the annual pre-holiday event, Ye Olde Madrigal Dinner. This year's festivities will be held November 15th through the 18th at the Lincoln Banquet Hall.

Dinner performances will start at 6:30 p.m. on Thursday and Friday evenings, November 15th and 16th. Girls Chorus members will serve a meal of salad, rolls, seasoned pork loin, green beans with bacon and au gratin potatoes, topped off with traditional wassail and dessert. Tickets are $25 for adults and $22 for senior citizens and children under 12.

A Sunday matinee on November 18th starts at 3 p.m. and includes wassail and dessert. All tickets for this performance are $15.

Tickets may be reserved by emailing Kim Peterson Quinn at Kquinn@lchsrailers.org, calling the music department at 217-732-4131. Ext. 1259 or by contacting any choir member.

Starring in the 2018 Madrigal are Jordan Palmer and Aleaya Turley as Jesters, Austin Garriott will be King, Madeline Steiner, Queen and Kendall Heft will be Wench.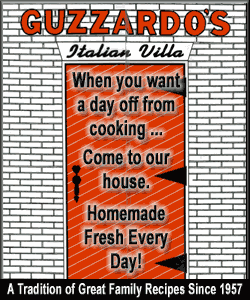 Trinity Neuhaus, Laine Taylor, Madalyn Morrow and Jasmine Bottom will be Madrigal Manners wenches. Trestan Osborne will be Prince, Kylie Nall will be Princess, John Cullison is Sir Cad, Eli Hewitt is Sir Guy, Samantha Lewis will be the court musician and Laura Centers will play Morgana.
Makenna Frank, Allison James, Sarah Starasta, Jade Hackett, Caroline Ahrends, and Gerilyn Houghton will be Morganas Masquerade Ladies. David Schmidt will play the Castle Guard and Jack Graue will be featured in the exciting new role of Will Shakespeare.

The Madrigal is the only fundraiser for the LCHS Choral program. In addition to a portion of each ticket serving as a donation, each performance will feature a silent auction, rose sales, and a bake sale. Audience members might also find themselves placed in the stocks and forced to beg for donations in order to win their release.
[Marty Ahrends]