Lean on Me Survivor/Supporter Rally - an invitation for the community to come together in support of ALL Cancer Warriors

Send a link to a friend Share
[September 06, 2018] While October is Breast Cancer Awareness month across the country, at LDN we realize that within our community there are many, many people who are battling cancer in other forms. As a part of our Paint the Paper Pink Campaign, we want to recognize all those warriors and their support teams.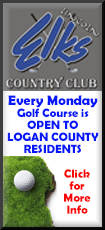 On Saturday, October 6th, LDN in partnership with Abraham Lincoln Memorial Hospital will host the Lean on Me Survivor/Supporter Rally. The event will be held at the wellness pond at ALMH beginning at 9 a.m. with everyone gathering on the path around the pond.

There will be a short program led by Pastor Larry Crawford of Open Arms Christian Fellowship representing the Lincoln Area Ministerial Association. The event will include a prayer of love and support for all cancer warriors and their loved ones.

At the end of the program, attendees will be asked to place their right hand on the shoulder of the person next to them as everyone will be invited to sing, 'Lean on Me' and 'You've got a Friend.'
During this time, LDN staff will be taking photos, including one group shot and a number of closer photos, all of which will be published in the LDN Paint the Paper Pink online magazine, as well as in the daily edition of Lincoln Daily News.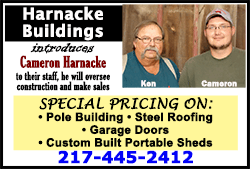 When the music stops, the event will officially be over, but, anyone who wishes to stay and walk a couple of laps around the pond is welcome to do so.

This is a free event, open to everyone who wishes to attend.
Again there will be a guest book for anyone who wishes to sign. In the book, there will be an opportunity to mark if you are a breast cancer survivor. The names in the guest book will be published in Lincoln Daily News, and breast cancer survivors will be added to our Wall of Hope.

In the event of rain, the Lean on Me Survivor/Supporter Rally will be rescheduled for Sunday October 7th at 1 p.m.
[Nila Smith]