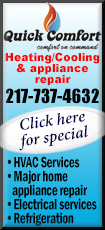 CCA staff working at the fundraiser included Lisa Ramlow. LDN staff included Karen Hargis, Lisa Whitson, Dee Vandevender and Nila Smith. Other volunteers helping out included friends and family members Janet Cook, Richard Smith, and LCHS National Honor Society member Madeline Steiner.

Team members also sold luminaria, held a small but fun fundraiser at the Relay, and solicited donations whenever the opportunity arose. By June when the annual event was held, the group had raised over $5,000 for Relay for Life of Logan County.

Did you know that within the American Cancer Society, fundraisers can be ear-marked for specific cancer research? Well it can. The Friends and Family team is earmarking their fundraising efforts to go to Breast Cancer Research.

Even though the next relay event won't be until June of 2019, Relay for Life teams are continually working to raise money.

At LDN, the 'Friends and Family' team is expanding its fundraising efforts by including a new kind of fundraiser. The Pink Pumpkin Auction is a consolidated joint effort to be held Thursday, October 4th from 5 p.m. to 7 p.m. at Collision Concepts in Lincoln. The slightly up-scale, business attire casual event is free and open to the public, but be sure to bring your checkbooks!

This event is being held in partnership with Collision Concepts, and a great deal of assistance from Gail's Pumpkin Patch of Beason, Lincoln Printers, and Mike Maske Auction Services of Mount Pulaski, as well as more businesses and individuals who have committed to creating a Pink Pumpkin themed item for the auction.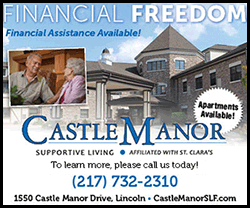 As of August 31st, we have more than 40 items being donated to the auction!
LDN provided pink plastic pumpkins to anyone who wished to use them, Gail's donated real pumpkins, and some of our donors wanted to create their own version of a pink pumpkin, such as Terry and Wendy Bell, who will be doing a metal art pumpkin for the auction.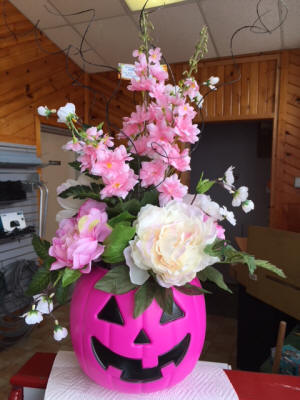 Donated by Forget Me Not Floral & Gifts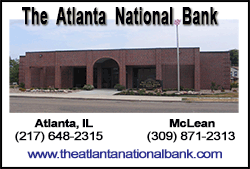 If you've not heard of Pink Pumpkin, it is kind of self-defining. Donors are invited to create a Pink Pumpkin themed design that can be whatever their imagination is able to come up with. We will have pumpkins that are filled with flower arrangements courtesy of our local florists and other crafty people. As stated earlier we know there will be a metal art pumpkin on hand.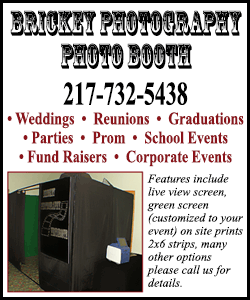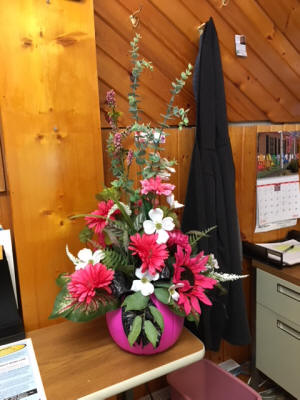 Donated by Debbie's Downtown Floral
We've received commitment from Guest House Coffee and Pastries for something "edible," that is sure to be a delight.
We also want to share another important donation from Kroger. Because LDN staff always have a lot of irons in the fire, we start early in our planning process so we can be sure that we are not at the eleventh hour scrambling to get things done. To that end, several weeks ago the floral department at Kroger was approached and asked to donate a candy bar bouquet. LDN did this long before it was announced that Kroger would be closing. The store said, "Yes," they would be happy to donate a candy bar bouquet.
About a week after the announcement came out that they would close, the staff at Kroger worked up a really great item for the auction! Karen Hargis and Roy Logan were really excited that the good folks at the Lincoln Kroger, all local folks who care about our community, went forward with their promise in spite of the fact they would be closed long before the Pink Pumpkin Auction. The candy bars are all still in their original wrappers and will keep nicely until October as the bouquet is being stored in a cool dry location.

We want to say "Kudo's" to Kroger employees for supporting the effort in spite of their circumstances, and thanks so much for being a vital part of our community for so many years.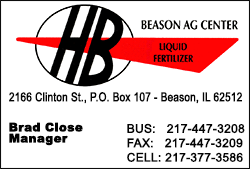 At the Pink Pumpkin Auction, a social hour will begin at 5 p.m. It will be a great time to network and connect with old friends and also make new friends. At 6 p.m. the auction will begin. Auctioneer Mike Maske will use his special talent to get top dollar for the many offerings at the auction.

At the end of the night, a cashier will collect cash and checks only. Please, no debit or credit cards. Checks should be made out directly to: Relay for Life of Logan County.

The great thing to this fundraiser is that 100 percent of the proceeds from this event will go to the American Cancer Society for breast cancer research and support.

If you come, please bring your checkbook or billfold, and if you don't win a bid, you may still support the fundraiser. There will be a donation can at the cashier's table for anyone who wishes to drop in a donation.

Also at the fundraiser will be the guest book with names being collected for our Wall of Hope that will be published in the online Paint the Paper Pink magazine.

This is a wonderful and fun idea, plus a great way to raise funds for Relay for Life. And again, we have to give credit to Cindy Guyett at Collison Concepts for bringing the idea to light. Guyett has been involved with other similar events in the Springfield area, and witnessed that they very good fundraisers that also brought people together. She came up with the idea, and offered to help see it through by offering assisting in getting it organized, donating the location for the auction, as well as contributing in countless other ways, all with the aim of making it a very successful and enjoyable evening.

This event is open to the public, and you are all encouraged to attend with checkbook or cash in hand.

For planning purposes, you are requested to R.S.V.P. Please email us at pink@ lincolndaily news.com. Reservation or not, please come.

Auction winners will also have their photo taken with their purchase. That photo will be included in our 'Paint the Paper Pink' magazine, offering everyone an opportunity to publicly show their support for breast cancer awareness and research.

Mark your calendars now:

Pink Pumpkin Auction
Thursday, October 4th
5 p.m. to 7 p.m.
Collision Concepts
1005 Macon St., Lincoln
[Nila Smith]