Illini Escape Disaster 31-24 Over Kent State
By Jeff Mayfield

Send a link to a friend
[September 04, 2018] The Illinois Fighting Illini were lucky to escape Memorial Stadium Saturday with a 31-24 win over the Golden Flashes of Kent State University. Illinois seemed to be slow and lethargic in the first half and probably were fortunate to only be down 17-3 at halftime.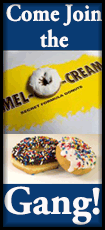 It all started before the game even began. We were informed that at least 5 Illini players, including 3 potential starters had been suspended indefinitely and would not be playing. The Illini were forced to play 3 freshmen in their place. And even though Kent State is led by a first year coach, that did not seem to faze them in the slightest.

Kent State had plenty of talent returning and then when QB Woody Barrett, a former Auburn recruit, got the starting nod, a recipe for an upset was in the making. The Flashes took advantage of the new Illini starters as well as the veterans. Barrett was able to find receivers early and often in their multiple receiver sets. And when they weren't burning the Illini DBs, Barrett was running around them, through them and over them.

In addition to that, when Illinois settled for a field goal on their first scoring opportunity you feared that Illinois might be in for a tougher outing and a longer day than you would have preferred.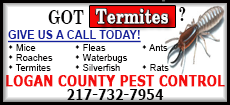 I don't know what happened or what was said at halftime, but the Illini finally got it going in the second half scoring on three third quarter possessions. New Illini QB A. J. Bush, a graduate transfer from Virginia Tech, was doing all he could do finishing the day with 329 yards of total offense. He also just missed on two other possible td strikes that will have to be made when the competition stiffens.

A bevy of Illini running backs also managed to help bring Illinois back. Ra'Von Bonner punched it in from eight yards out to bring Illinois within 17-10 after the Illini intercepted a Barrett pass that went through the hands of his intended receiver. You could question why the Flashes weren't just running the football at that juncture of the game, but the decision played into Illinois' hands.
Momentum had swung to the Illini especially after Jake Hansen stopped Kent State on their next possession when they lined up for a 4th and one conversion. He stymied them and the Illini took over. The Illini scored quickly on a 39 yard run by Reggie Corbin and the game was tied at 17-17.

On a warm and muggy day it was difficult for either defense to keep enough energy sustained for long periods of time and they looked gassed some of the time. Anyway both teams traded touchdowns and it was 24-24 until the Illini forced a Kent State punt. Mike Dudek grabbed the punt and returned it 26 yards into Kent State territory. From there Illinois went to work and it all came together as the Illini took the lead 31-24 on a one yard touchdown run by Corbin again.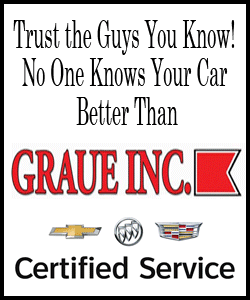 Illinois eventually had the chance to put the game out of reach. In a trend that is disappointing all too often, the Illini appeared to go conservative and turned the ball over on downs. That gave the Kent State offense yet another opportunity to put together a drive and send the game into overtime. The Illini defense made a couple of their better defensive plays of the game once they got inside the Illini 20-yard line and finally stopped the Flashes when Del'Shawn Phillips stepped in the passing lane and claimed Illinois' 2nd interception of the day.

Illinois then was handed one last chance to ice the game. This time they succeeded.

Because of the missing players, the other players playing out of position, not knowing if Kent State is good or not, and the fact that this was the opening game of the season, it's really hard to know if the Illini have improved or not. I guess we'll find out in the weeks ahead.

What we liked

The mobility, flexibility, and running ability of QB A.J. Bush
That Mikey Dudek is healthy and back ready to play
The running back by committee approach of the Illini
New offensive Coordinator Rod Smith's sets & play calls especially in most of the 2nd half
Illinois' kicking game

What we didn't like

The bend don't break defense that gives too much cushion
Illinois' seemingly yearly penchant for going conservative at times [we prefer to attack]

Next up a home date with Western Illinois on Saturday night.
[By JEFF MAYFIELD]
Respond to the writer at jeffqmay@gmail.com.