Gail's Pumpkin Patch now open for fall season



Send a link to a friend Share
On Saturday, the first day of September, and just in time for Labor Day Weekend, Gail's Pumpkin Patch opened its doors for the season. According to owner Gale Apel-Sasse, the first day of business is not typically as busy as later in the season. She said that it gives her, her husband Dave and the helpers at the farm the opportunity to get settled into the rhythm of the seasonal retail business before the really big weekends that will come over the next few weeks.

None the less, Apel-Sasse said that business on the first day had been "steady" but not rushed, and she wasn't at all unhappy about how the day was going.

Gail's Pumpkin Patch has been an annual visitor's attraction in Logan County since the fall of 2006. Dave and Gail Sasse had been farmers all their lives and had raised a family, one son and one daughter on the farm. But in 2006, the couple had what most refer to as an "empty nest." The couple's youngest child, daughter Abrigail, had gone off to college and that left a void that needed to be filled.

Gail began working on the idea of a retail pumpkin patch as something that she and Dave could do together, that would blend in with their farming activities, and bring something new and interesting to their community. Living in the country near Beason, the couple saw a good return of shoppers that has grown continually over the last 12 years.

Today the pumpkin patch is officially a local tourist attraction that brings in visitors from all around the area. In addition to weekend visits from "out of towners," many local folk don't considered that fall has arrived until they make their annual trek to the patch, and some will go multiple times in the season.

During the week, the patch plays host to a number of school field trips. Gail and the staff that help at the retail shop enjoy having the youngsters come out. Kids get a chance not only to see and understand where their Halloween Jack O'Lantern comes from, but there are also plenty of fun activities around the farm where kids can cut loose a little bit.

Visitors will find a lot of the same familiar features as they have in past years. There will be plenty of pumpkins at the barn, and opportunities to go hiking out to the pumpkin patch to 'pick your own."
The Sasse Apiary will have lots of honey products from pure honey to honey donuts, and a few things in between. The honey products are definitely a family product with Dave and Gail's children Nathan and Abrigail and their spouses, Beth and Doug, providing the honey and other products inside the store including copies of Abrigail's cookbook.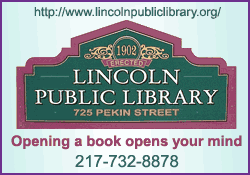 Other items offered inside the shop include Amish made jams and butters, apples, many grown on the Sasse farms, cider, an abundant supply of fall and Halloween decorations, children's books, games, toys, and even Halloween costumes.
Other items include locally crafted items such as doll clothing for the American Doll series, yard ornaments made from old time field planter plates, and some really cute grasshoppers and other items made from rail road spikes.

Outside visitors will find the lasso steer, large PVC pipe maize, the children's playhouse, goats, the pet rabbit, antique tractors and a fun digging game where kids can find tractor parts buried in sand.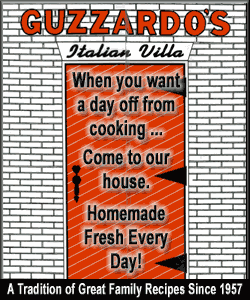 There are swings and board games, picnic tables where everyone can enjoy cider and popcorn, and of course, tons of pumpkins.
Gail pointed out that the patch is offering blue pumpkins, pink pumpkins, hundreds of traditional orange pumpkins in various sizes and shapes, gourds both fresh and dried, and popcorn, both buy in the store, and pick your own on a wagon ride out to the popcorn fields.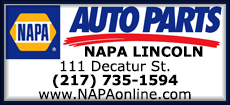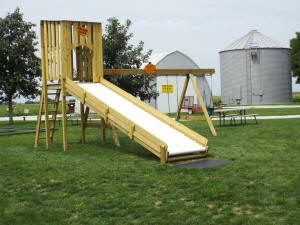 New this year is a big slide, suited for older kids and adults. The roller slide was made by Dave and features a slide made of PVC pipe that rolls as the slider descends. Gail said the ride is bumpy and it is very, very fast!

There are also two new cars added to the barrel train. Though they are not Cow-booses, the cow cars are larger and will accommodate adult riders. Gail said they sometimes have grownups ask to ride in the barrel train, but the blue barrels used for the kid sized ride are too small for adults. This year, Dave crafted two larger cars just for the big kids who visit. Gail said she wasn't sure how that would work out, but they are always willing to try something new if they believe it will enhance the experience for visitors at the pumpkin patch.

The pumpkin patch will be open daily from now through October 31st.

Fall Farm Day will be Sunday, September 16th at the patch. There will be extra activities with guests offered the opportunity to learn more about the farm. Food will be offered for sale by Nuthatch Hill Barbeque, and look for other surprise treats as well.

There will be craft activities for the kids, and of course, the opportunity to go out to the patch and pick a pumpkin, or buy one from their store.

New this year for farm day will be horse drawn wagon rides offered by Jason and Keri Erickson. Many may remember the local couple for their carriage rides offered in downtown Lincoln last year during the Christmas season. In addition to the elegant white carriage the Erickson's have a horse drawn farm wagon that they will have at the pumpkin patch. Be sure to look for them on Fall Farm Day, as it will be a new and fun experience.

In all, if you are a regular customer at the patch, you will again this year be pleased and delighted with all that is offered. If you've never been, this is a good year to go. Harvest has been good, the pumpkins are amazing, and the atmosphere, any day of the week is light and fun.

Gail's Pumpkin Patch is just off Illinoi Route 10 near Beason. It can also be reached from the Atlanta area, look for signs near Central Illinois Ag on Route 66 in Atlanta, then follow the signs until your reach the farm.

The hours at the patch will be Sunday, and weekdays Monday through Friday from noon to 5:30 p.m. with added hours on Saturdays from 10 a.m. to 5:30 p.m.

[Nila Smith]