Lincoln Daily News
welcomes letters of appreciation, information and opinion on matters pertaining to the community.
As a community we need to be able to talk openly about matters that affect the quality of our lives. The most effective and least offensive manner to get your point across is to stick to the issue and refrain from commenting on another person's opinion. Letters that deviate from focusing on the issue may be rejected or edited and marked as such.
You may also send your letters by email to ldneditor@lincolndailynews.com
or by U.S. postal mail:
Letters to the Editor
Lincoln Daily News
601 Keokuk St.
Lincoln, IL 62656
Letters must include the writer's name, telephone number, and postal address or email address (we will not publish address or phone number information). Lincoln Daily News reserves the right to edit letters to reduce their size or to correct obvious errors. Lincoln Daily News reserves the right to reject any letter for any reason. Lincoln Daily News will publish as many acceptable letters as space allows.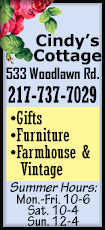 To the editor:

As a history junkie, I sit glued to watching the farewell given to Sen. John McCain. A fitting tribute to a man who served his country his entire adult life. Conspiracy theories aside, he was a man of bravery, honor, and dignity in the fullest sense of those words.

As a POW, he gave old information to his enemies knowing it would do them no good and refused to be released before men who had been in captivity longer. He withstood brutal treatment and, in later years, helped return our country to normal relations with the country who tortured him.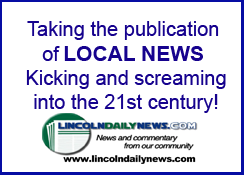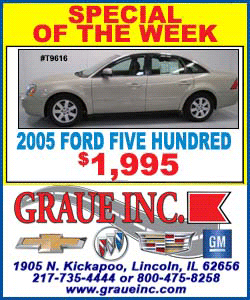 As a senator, he worked in a bipartisan fashion and, up to his death, asked to return to that norm. He knew that this winner take all, gladiator politics currently in place will destroy us. He knew that people he might disagree with politically were still worthy of respect and had ideas worth hearing.

Rest In Peace, Senator. Hopefully, your example will spark us to righting the ship.

Jane Ryan
[Posted September 4, 2018]