Furniture Row Racing is ceasing operations
Send a link to a friend Share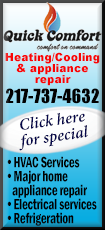 [September 05, 2018] One year after winning the NASCAR Cup Series title, Furniture Row Racing announced Tuesday it will not field a racing team in 2019.

The entity was unable to find the needed sponsorship to continue despite having 2017 champ Martin Truex Jr. in its stable of drivers.

"This is not good for anybody," team owner Barney Visser said in a statement. "The numbers just don't add up. I would have to borrow money to continue as a competitive team and I'm not going to do that. This was obviously a painful decision to arrive at knowing how it will affect a number of quality and talented people.

"We've been aggressively seeking sponsorship to replace 5-hour Energy and to offset the rising costs of continuing a team alliance with Joe Gibbs Racing but haven't had any success. I feel that it's only proper to make the decision at this time to allow all team members to start seeking employment for next year."

The decision to cease operations comes just before the start of the NASCAR playoffs as Truex looks to defend his title in the No. 78 car.

Truex has known for months that it was possible Denver-based Furniture Row Racing might not be back in 2019. He has been with the team since 2014.

"While I am saddened by today's announcement, I totally understand the decision," Truex said in a statement. "Barney Visser, (general manager) Joe Garone and the entire Furniture Row Racing team took me in while my career was in a bad place, and together we reached the pinnacle of the sport. I will forever be grateful to each and every one of them, and also to Furniture Row, Denver Mattress and the Visser family.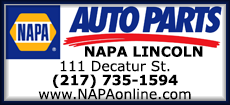 "But make no mistake, this is not the immediate end. We still have unfinished business to attend to and that's to give everything we have to successfully defend our Monster Energy NASCAR Cup Series championship. Right now that is foremost on my mind as it is with the entire team."

[to top of second column]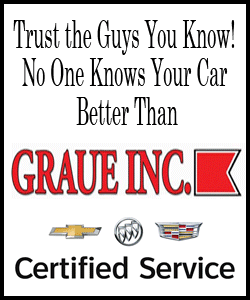 Rumors in recent weeks have Truex a candidate to end up at Joe Gibbs Racing for next season.

Meanwhile, NASCAR offered the following comment on Furniture Row Racing's decision.

"NASCAR wishes the very best to Barney Visser and his family," NASCAR said in a statement. "Barney has been a successful owner and an amazing champion, and his presence will certainly be missed. We look forward to seeing Martin Truex Jr., (crew chief) Cole Pearn and the entire No. 78 team finish the 2018 season strong and competing for another championship.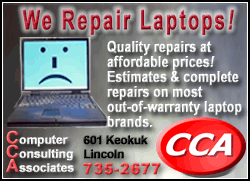 "NASCAR will continue to work on growing the sport and working with the race teams on competitive and operational excellence. Much of those efforts have already been put in place, and will continue to be a focus."

Furniture Row Racing's demise was cemented when 5-hour Energy didn't renew its sponsorship for 2019.

That left 69-year-old Visser in the position of personally investing more of his own money to keep the team afloat after already reportedly pouring tens of millions into FRR.

In addition, Visser suffered a heart attack two weeks before the 2017 final -- he was unable to attend Truex's winning effort in Miami -- and that personal crisis affected his outlook.

"I had a wake-up call last year and while I feel great, I need to make the best decisions that will have an impact on myself and my family," Visser said.

--Field Level Media
[© 2018 Thomson Reuters. All rights reserved.]
Copyright 2018 Reuters. All rights reserved. This material may not be published, broadcast, rewritten or redistributed. Thompson Reuters is solely responsible for this content.