Attention Teens: Want help with your homecoming cosmetics?
Visit the Lincoln Public Library for expert advice on September 10th


Send a link to a friend Share
[September 06, 2018] LINCOLN - Homecoming is just around the corner. It will be the first special event of the school year for students at Lincoln Community High School.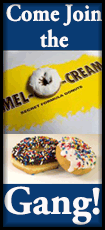 To help you prepare, teenagers enrolled in the 9th through 12th grades are invited to a special makeup session at the Lincoln Public Library on Monday, September 10th at 4 p.m.

#HoCoGLAM will feature professional makeup artist Dani Glover at the library. Glover will lead you in learning how to put together a full look that is perfect for you.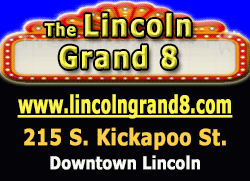 Bring your own makeup for a practice session or watch Daniís live demonstration.
Registration is required either online at http://bit.ly/2wF3xKx , calling the Library at 732-5732, or visiting the Library at 725 Pekin Street, Lincoln.
[Richard Sumrall, Library Director
Lincoln Public Library District]