Logan County Joint Solid Waste Agency and city of Lincoln to offer tv/computer monitor recycling for Logan County residents
Send a link to a friend Share
[September 05, 2018] LINCOLN - The Logan County Joint Solid Waste Agency in collaboration with the City of Lincoln will be offering TV/Computer Monitor Recycling. The collection is open to all Logan County residents.
The collection will be held Saturday, September 8, 2018 from 9 AM till 12 PM at the Logan County Fairgrounds. The collection will be held in the event of rain.
Recyclers are to enter the fairgrounds through the Main Gate (off Postville Drive) and proceed around the north end (left side) of the racetrack. The collection area will be staged near the ticket building located at the Jefferson Street entrance. Recyclers will exit the collection through the Jefferson Street gate.

Recyclers will be limited to ten (10) consumer electronic items. TVs including console, projection, and flat-screen as well as computer monitors will be accepted. Any TV or computer monitor with broken glass/screens or exposed CRT (Cathode Ray Tubes) will not be accepted.
The following fees will apply to electronics brought in for recycling.
All CRT Televisions - $20.00

Big Screen/Projection Televisions - $40.00

Flat Screen Televisions - $10.00

CRT Computer Monitors - $20.00

LCD Flat Screen Computer Monitors – Free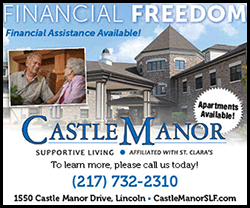 Redeemable vouchers will be handed out in a dollar for dollar amount for
each chargeable item. Redeem at any BLH Computer store.

Since January 1, 2012, the State of Illinois has banned most electronics from disposal in landfills due hazardous materials they contain and the increasing volume of electronic materials.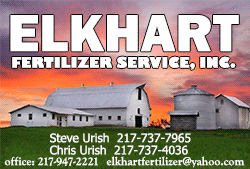 For more information on the TV/Computer Recycling Collection, contact Mitzi Rohlfs, LCJSWA Coordinator, at 217-737-7927.
[Mitzi Rohlfs, Coordinator
Logan County Joint Solid Waste Agency]