Tencent launches new checks to weed out underage gaming amid China crackdown
Send a link to a friend Share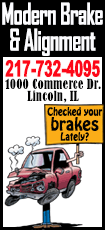 [September 06, 2018] By Sijia Jiang

HONG KONG (Reuters) - China's biggest gaming and social media firm Tencent Holdings unveiled new checks aimed at restricting access to its popular games for underaged players, amid a government campaign to tackle gaming addiction among Chinese children.

Tencent said on Thursday it will introduce from around September 15 a real name-based registration system for new players of its Honour of Kings game to identify minors.

The system would be linked to China's public security database and would be the first of its kind in the Chinese gaming industry, it said. It will be able to accurately identify underaged players and impose the relevant play time restrictions it had set previously, it said.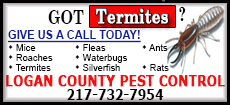 "Through these measures, Tencent hopes to continue to better guide underaged players to game sensibly," the company said in a statement on its official WeChat account, adding it plans to gradually expand the requirement to its other games.

Honour of Kings, a fantasy multiplayer role-playing battle game, is the top-grossing mobile game in China.

Shares of Tencent extended their losses in afternoon trade after the announcement, sliding more than 3 percent to their lowest level in more than a year. That lagged a 1 percent fall in the benchmark Hang Seng Index.

Tencent, Asia's second-biggest listed firm by market capitalisation, has lost a staggering $197 billion in value since a peak in January.

Shares of two other major game developers, China Youzu Interactive and Perfect World, dropped 5.5 percent and 3.6 percent, respectively, while the IT sub-index was down about 2.4 pct in Hong Kong.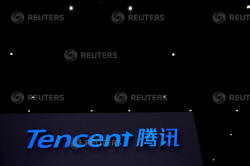 A Tencent sign is seen during the fourth World Internet Conference in Wuzhen, Zhejiang province, China, December 4, 2017. REUTERS/Aly Song/File Photo
Tencent's move comes a week after China called for more play time restrictions citing rising levels of myopia among Chinese children, heightening regulatory risks for companies in the world's biggest gaming market.
The impact of online games on the country's youth has attracted scrutiny from Chinese President Xi Jinping, who recently urged governments at all levels to implement effective schemes to prevent and treat the high incidence of myopia.

Last year, China's Communist Party mouthpiece, the People's Daily, described Honour of Kings as poison and called for tighter regulatory controls of online games.

In response, Tencent started imposing a playtime restriction since last July, allowing a maximum of one hour a day for children 12 years old and under, and a maximum of two hours for those between 13 and 18.

($1 = 7.8490 Hong Kong dollars)

(Reporting By Sijia Jiang and Donny Kwok; Editing by Anne Marie Roantree and Muralikumar Anantharaman)
[© 2018 Thomson Reuters. All rights reserved.]
Copyright 2018 Reuters. All rights reserved. This material may not be published, broadcast, rewritten or redistributed. Thompson Reuters is solely responsible for this content.