Senior Trump official describes resistance inside administration: NY Times Op-Ed
Send a link to a friend Share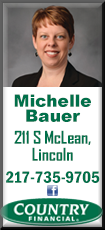 [September 06, 2018] By Steve Holland and Jeff Mason

WASHINGTON (Reuters) - Many senior officials in President Donald Trump's administration have been working from within to frustrate parts of his agenda to protect the country from his worst impulses, an anonymous Trump official wrote in the New York Times on Wednesday.

In the column, the official described "early whispers" among members of Trump's Cabinet to take steps to remove him as president, but added they decided against it to avoid a constitutional crisis.

The official wrote that the root of the problem was that Trump is amoral and not moored to any discernible principles that guide his decision-making.

"It may be cold comfort in this chaotic era, but Americans should know that there are adults in the room," the author wrote.

Asked about the column during a White House event, Trump called it a "gutless editorial," bashed the New York Times as "failing," and ticked off economic achievements that he said were proof of his leadership.

Staring into the cameras, he said: "Nobody is going to come close to beating me in 2020 because of what we've done."

The Republican president later fired off a one-word message on Twitter: "TREASON?"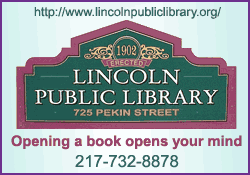 In another tweet, he said: "If the GUTLESS anonymous person does indeed exist, the Times must, for National Security purposes, turn him/her over to government at once!"

Secretary of State Mike Pompeo, on a visit to India, said he was not the author of the memo.

"I come from a place where if youíre not in a position to execute the commanderís intent, you have a singular option, that is to leave," he told reporters at an impromptu briefing at the U.S. embassy in New Delhi.

"And this person instead, according to the New York Times, chose not only to stay but to undermine what President Trump and this administration are trying to do."

The Times took what it called the rare step of publishing an opinion column by the official under an agreement to keep the author's name secret. It said the senior administration official's job would be jeopardized by its disclosure.

The article further fueled accusations by critics that Trump was unstable and unfit for the presidency, and seemed likely to resurrect talk among some Democrats about potentially impeaching the president should they take control of the U.S. House of Representatives in November elections.
25TH AMENDMENT

There was an immediate guessing game in Washington about who wrote the article and whether it came from someone within the White House or in another government agency.

[to top of second column]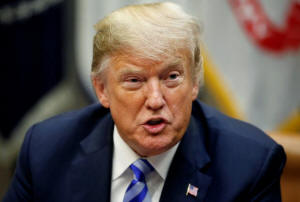 President Donald Trump holds a meeting with Republican House and Senate leadership in the Roosevelt Room at the White House in Washington, D.C., U.S. Sept. 5, 2018. REUTERS/Leah Millis
The opinion piece followed publication on Tuesday of the first excerpts from a book by famed Watergate reporter Bob Woodward describing chaos in the White House.

Woodward reported that Defense Secretary James Mattis rejected a recommendation from Trump for the U.S. military to kill Syrian President Bashar al-Assad, according to excerpts published by the Washington Post.

Mattis dismissed the book as "a uniquely Washington brand of literature," and Trump has called it "total fiction."

In the Times piece, the official wrote: "Given the instability many witnessed, there were early whispers within the Cabinet of invoking the 25th Amendment, which would start a complex process for removing the president.

"But no one wanted to precipitate a constitutional crisis. So we will do what we can to steer the administration in the right direction until ó one way or another ó itís over," the author added.

Under the 25th Amendment, adopted in 1967, the vice president and a majority of either Cabinet officials or "such other body as Congress may by law provide" may declare in writing that the president "is unable to discharge the powers and duties of his office."

It has never been used to strip a president from power and would be a complicated process.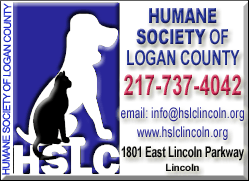 "We want the administration to succeed and think that many of its policies have already made America safer and more prosperous," the writer said. "But we believe our first duty is to this country, and the president continues to act in a manner that is detrimental to the health of our republic."

(Reporting by Steve Holland and Jeff Mason; Editing by Peter Cooney and Clarence Fernandez)
[© 2018 Thomson Reuters. All rights reserved.]
Copyright 2018 Reuters. All rights reserved. This material may not be published, broadcast, rewritten or redistributed. Thompson Reuters is solely responsible for this content.