Third Annual Brain Tumor Nature Walk at Weldon Springs to Honor Those Affected by Brain Cancer
Send a link to a friend Share
[September 06, 2018] A National Brain Tumor Society Nature Walk will occur on September 8th at 10am, at the Weldon Springs State Recreation Area east of Clinton.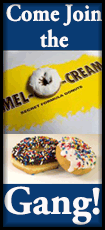 The short trail walk will create unity and awareness to honor all who are suffering from, and have suffered, the devastating effects of a brain tumor. All activities will take place at the northern pavilion (Chautauqua Area) from 10 am to 4 pm. The purpose of the Nature Walk is to raise funds and awareness for brain tumor research. The goal of the event is to raise $25,000 for the National Brain Tumor Society. The event will start with a quarter mile nature walk at 11am in memory of Carol McFeeters Thompson. Activities will include lunch, live music from Nicotine Poet, auctions, drawings, local vendors and a bounce house for kids. Last year's event had several teams from central Illinois.

Organizer Lauren Thompson Johnson started the nature walk fundraiser in 2016 in honor of her mother Carol Thompson, who died in 2015 from glioblastoma malforma (GBM), the most aggressive and deadliest form of all brain tumors. It was a natural fit to have it at Weldon Springs, where Carol Thompson spent three decades bring nature and education in the same setting, first as a volunteer then employed as Weldon Spring's first park interpreter.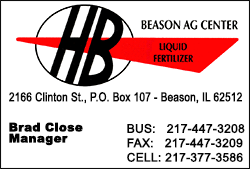 Her achievements include getting the one room Union Schoolhouse relocated to Weldon Springs, the Take Pride in America Award, presented by President of the United States of America, and a "Those Who Excel" community volunteer award. Many local residents experienced as schoolchildren her passion for nature.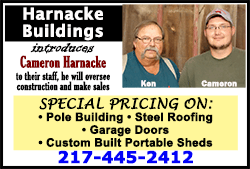 There are several ways to support this event: show up at 10am to register and participate in the walk and activities, create or join a fundraising team, donate online or at the event, donate goods, or be a vendor. To donate, join or create a team use the link https://nbtsevents.braintumor.org/event/
2018-3rd-annual-nbts-nature-alk/e185662.

For details on event activities and offerings, please contact Lauren Thompson at 217-622-8294 or Thompson.lauren84@gmail. com, or Norman Emery at 703-674-6828 or norm.emery@gmail.com.
[Norman Emery]