Plains All American Pipeline convicted in 2015 California oil spill
Send a link to a friend Share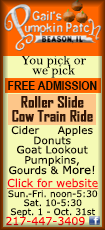 [September 08, 2018] By Steve Gorman and Gary McWilliams

(Reuters) - A California jury on Friday found the Houston-based Plains All American Pipeline company guilty on criminal charges of fouling state waters and harming wildlife in a major oil spill three years ago along the Pacific shoreline near Santa Barbara.

The verdict closed a chapter in the state's bid to hold Plains All American criminally responsible for an oil spill that ranked as the largest in more than four decades to hit the energy-rich but ecologically sensitive coast northwest of Los Angeles.

The spill, linked to the deaths of hundreds of sea birds and marine mammals, occurred when an underground pipeline badly worn by corrosion ruptured along a coastal highway west of Santa Barbara on May 19, 2015, sending crude oil gushing onto the shore of Refugio State Beach and into the Pacific.

By the company's own estimates, as much as 3,400 barrels of crude oil escaped into the environment at the edge of a national marine sanctuary and state-designated underwater preserve teeming with whales, dolphins, sea lions and marine birds.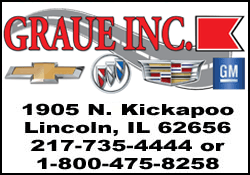 That stands as the biggest spill since 1969's 100,000-barrel blowout in the Santa Barbara Channel, an area that also hosts nearly two dozen offshore oil platforms.

The company faces at least $1.5 million in penalties if Friday's conviction is sustained, according to John Savrnoch, the chief deputy district attorney for Santa Barbara County.

But that sum is a small fraction of the $150 million that Plains said it had spent on spill response and cleanup costs by the time the criminal case was brought in 2016.

Plains was convicted of discharging crude oil into state waters, a felony, and for eight misdemeanor offenses, including the failure to immediately report the spill, Savrnoch told Reuters. The remaining misdemeanors convictions were mostly for state wildlife code violations stemming from deaths of sea lions and brown pelicans in the spill.

[to top of second column]
William McConnaughey, 56, who drove from San Diego to help shovel oil off the beach, stands in an oil slick in bare feet along the coast of Refugio State Beach in Goleta, California, United States, May 20, 2015. REUTERS/Lucy Nicholson/File Photo
The jury returned not guilty verdicts on two additional water-pollution felonies and one wildlife misdemeanor, and deadlocked on a second misdemeanor count related to a dolphin death.

One of Plains' employees, an environmental and regulatory compliance specialist, was originally charged in the case as well, but those charges, and dozens of others against the company, were dismissed before the trial.

In a statement issued after the verdict, Plains said the outcome exonerated the company of "any knowing misconduct" in operating the failed pipeline. The company has maintained that its pipeline operations exceeded legal and industry standards.

The U.S. Transportation Department report concluded a year after the spill that numerous lapses in safety measures, judgment and planning by Plains led to and worsened the disaster.

It specifically found the company at fault for failing to protect the pipeline from corrosion beforehand and to promptly detect and respond to the spill once it occurred.

Oil industry critics seized on the spill as an example of how the aging infrastructure of America's fossil fuels production and transport networks pose a grave threat to the environment.

(Reporting by Gary McWilliams in Houston and Steve Gorman in Los Angeles; Editing by Sandra Maler and Leslie Adler)
[© 2018 Thomson Reuters. All rights reserved.]
Copyright 2018 Reuters. All rights reserved. This material may not be published, broadcast, rewritten or redistributed. Thompson Reuters is solely responsible for this content.