NFL notebook: Falcons lose Pro Bowl S Neal for season
Send a link to a friend Share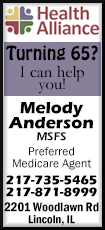 [September 08, 2018] Atlanta Falcons Pro Bowl strong safety Keanu Neal will miss the rest of the season after tearing the anterior cruciate ligament in his left knee during Thursday's season-opening loss to the Philadelphia Eagles, the team announced.

Neal twice departed the game because of left knee issues. He didn't return after the second injury occurred in the third quarter. The tear was detected during an MRI exam on Friday.

Coach Dan Quinn said he didn't think Neal's injury was serious after Thursday's contest. But he and the Atlanta players were in a somber mood Friday after learning of the seriousness of the injury.

"That one hurts for us because he certainly exemplifies not only our style as a ballplayer but as a teammate, too," Quinn said in a press conference. "We're bummed for him, and that's certainly tough for us today."

--Los Angeles Chargers defensive end Joey Bosa will miss the season opener Sunday with an injury to his left foot, the team announced.

Bosa suffered a left foot injury during practice on Aug. 7 but injured it again in practice on Wednesday, his first session back on the field. He sat out practice Thursday, and on Friday, he was seen with a walking boot, according to NFL Network.

The Chargers will host AFC West rival Kansas City on Sunday. That should make life easier for quarterback Patrick Mahomes, who begins his first season as the starter for the Chiefs.

--Seattle Seahawks defensive end Dion Jordan and running back Rashaad Penny will suit up the season opener against the Broncos at Denver on Sunday.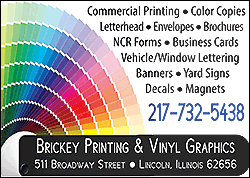 Head coach Pete Carroll said Penny, the team's first-round draft pick, is recovered from the hand injury he suffered in practice after the first preseason game. Penny underwent surgery and is likely to be the backup to Chris Carson to begin the season.

Dontae Johnson, who won the right cornerback spot in camp, did not practice Thursday or Friday after picking up a groin injury and is questionable.

--Pittsburgh Steelers star receiver Antonio Brown watched the locker room drama play out regarding holdout running back Le'Veon Bell earlier this week and was not impressed.

Bell has declined to sign his $14.5 million franchise tag for this season and emotions boiled over on Wednesday when several players let loose with their feelings over his absence. Brown said the turmoil -- the strong comments, the harsh critiques -- was unnecessary.

"No one wins when the family feuds," Brown told reporters two days before the Sunday season opener against the Cleveland Browns. "At the end of the day, we're family. We want the best for him. That's what it's all about. It's not about pointing fingers and fighting among each other. We are a core group that should respect and love each other regardless of the situation."

--The New York Giants created $3 million in cap space by restructuring cornerback Janoris Jenkins' contract, ESPN reported.

To free the space, the Giants converted $4.5 million of his base salary into a proratable bonus. That gives them some cap space to begin the season.

According to Spotrac, the Giants have $4.24 million in cap space available, more than only the Carolina Panthers, Denver, the New Orleans Saints and the Green Bay Packers. In contrast, the Cleveland Browns and Indianapolis Colts each have more than $50 million.

--The Chicago Bears signed nose tackle Eddie Goldman to a four-year, $42 million extension.

Goldman will receive $25 million guaranteed, according to multiple reports. The Bears confirmed the extension through the 2022 season but didn't reveal financial terms.

"This is a key extension for the future of the Bears and an anchor for our defense," Chicago general manager Ryan Pace said in a statement. "We are excited to be able to reward one of our own in Eddie. We put pride in drafting and developing players and Eddie has put the work in every day to earn this opportunity."

--Minnesota Vikings cornerback Xavier Rhodes (hamstring) is questionable for Sunday's opener against the 49ers despite returning to a full practice.

Rhodes was limited on Wednesday and Thursday before going full on Friday. Cornerback Mackensie Alexander (ankle) is doubtful after missing Wednesday's session and being limited the last two days.

As expected, center Pat Elflein is out as he continues to recover from offseason surgeries to his ankle and shoulder.

--Kansas City Chiefs safety Eric Berry is doubtful for Sunday's opener against the Chargers after again sitting out practice with a right heel issue.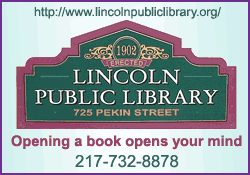 NFL Network reported Thursday there is growing concern about Berry's injury, adding it could be related to the Achilles tear that kept him out for almost all of 2017.

Berry, 29, did not play in the preseason and hasn't practiced since Aug. 14. His current issue is in his right heel, as opposed to the left Achilles he tore in the 2017 opener, but Berry also had soreness in his right heel last preseason, which could have factored in the season-ending injury to the other foot.

--The Dallas Cowboys officially ruled out center Travis Frederick, who was recently diagnosed with Guillain-Barre syndrome, for Sunday's opener against the Panthers.

Frederick has yet to practice since the diagnosis and remains without a timetable for return. The team placed guard Parker Ehinger, who was acquired from the Kansas City Chiefs on Aug. 30 to provide interior depth, on injured reserve with a knee injury after he sat out the last two days.

Defensive end Datone Jones (knee) and safety Xavier Woods (hamstring) are also out after missing practice all week, while safety Kavon Frazier (shoulder) and cornerback Chidobe Awuzie (back) are questionable after getting in full sessions Friday.

--Jacksonville Jaguars cornerback Jalen Ramsey was a full participant at practice and is set to start Sunday's opener in a much-anticipated matchup with Giants wide receiver Odell Beckham Jr.

Ramsey was limited by an ankle injury Thursday, but Jacksonville had its entire 53-man roster available with no injuries in their final workout before heading to New York for the Week 1 game.

"A lot of people are going to try and make it about me and him specifically. That's not what it is about," the 23-year-old Ramsey said of locking up Beckham. "It's 11 versus 11. It's not me vs. him all game. I'll be on him a fair amount; I'm sure other guys will be on him too."

--Will Fuller is one of three Houston Texans wide receivers who are questionable for Sunday's game against the Patriots with hamstring injuries.

Fuller, rookie Keke Coutee and Sammie Coates have all been limited in practice this week and are questionable to play. Rookie linebacker Duke Ejiofor is also questionable with a hamstring injury.

Cornerback Kevin Johnson cleared concussion protocol, and linebacker Whitney Mercilus practiced in full after being limited Wednesday and Thursday with a hamstring issue of his own. Both will be available Sunday.

--Indianapolis Colts running back Marlon Mack and left tackle Anthony Castonzo are both questionable for Sunday's opener against the Bengals after being limited again in practice by hamstring injuries.

Mack was limited for the second straight day, after practicing Thursday for the first time since the preseason opener. Castonzo, who appears more likely than Mack to play Sunday, has been limited all week after suffering a setback in his recovery in late August. Tackle/guard Denzelle Good (knee, wrist) is out after missing practice all week.

Le'Raven Clark, a 2016 third-round pick, has been working in Castonzo's place on Andrew Luck's blind side. At running back, the Colts have rookies Jordan Wilkins and Nyheim Hines along with veteran Christine Michael if Mack can't go. Robert Turbin is suspended for the first four games after a PED violation.

--Tampa Bay Buccaneers left tackle Donovan Smith (knee) is questionable for Sunday's opener against the New Orleans Saints, while cornerback Brent Grimes is doubtful after straining his groin Friday.

Grimes, 35, was not previously listed on the injury report this week. Cornerback De'Vante Harris also picked up a new injury -- to his hamstring -- and is doubtful, which could give Tampa Bay limited depth against Drew Brees and the Saints. Rookie cornerback M.J. Stewart practiced in full after being limited Wednesday and Thursday and is expected to play.

Smith, who sprained his knee in an Aug. 21 practice and was given a two- to four-week timetable, also made his first full practice of the week on Friday and is expected to give it a go against the Saints.

--Carolina Panthers right tackle Daryl Williams and guard Amini Silatolu are each questionable for Sunday's opener against the Dallas Cowboys.
Apr 28, 2016; Chicago, IL, USA; Keanu Neal (Florida) is selected by the Atlanta Falcons as the number seventeen overall pick in the first round of the 2016 NFL Draft at Auditorium Theatre. Mandatory Credit: Kamil Krzaczynski-USA TODAY Sports / Reuters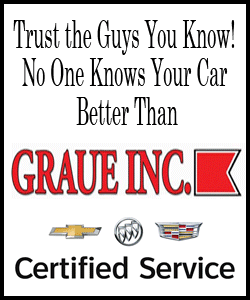 Both offensive linemen have been limited in practice this week as they steadily recover from knee injuries suffered during training camp, but head coach Ron Rivera said he is "building confidence" that they could play Sunday.
Williams was considered a likely injured reserve candidate when he dislocated the patella and tore the medial collateral ligament in his right knee on July 28, but he has made a swift recovery after opting for rehab over surgery. Silatolu, who is listed as the starter at left guard, had surgery Aug. 10 to repair a torn meniscus in his left knee.
--As expected, New York Giants outside linebacker Olivier Vernon was ruled out of Sunday's game against the Jaguars with an ankle injury.

Vernon suffered a high-ankle sprain in practice two weeks ago and did not practice this week. Inside linebacker Tae Davis (hamstring) is also out, while rookie outside linebacker Lorenzo Carter (illness) is good to go after practicing in full on Friday.

--New England Patriots running back Sony Michel (knee) and right tackle Marcus Cannon (calf) are among four players listed as questionable for Sunday's opener against the Texans.

Michel has been limited in practice as he returns from a procedure on his knee, while Cannon has been a full participant all week. Special teamer Nate Ebner (full, knee) and tight end Jacob Hollister (limited, hamstring) are also questionable for Sunday.

--Tennessee Titans right tackle Jack Conklin (knee) and rookie linebackers Rashaan Evans (hamstring) and Harold Landry (ankle) were ruled out of Sunday's opener against the Dolphins.

Evans did not practice Friday after getting in limited sessions Wednesday and Thursday. He missed most of camp with the issue and had a setback in late August. Landry's absence was expected after he sustained a high-ankle sprain in the preseason finale, though he practiced on a limited bases Wednesday before missing the last two sessions.

Conklin also was expected to be out as he continues to recover from a torn ACL sustained in the divisional playoffs in January. The Titans will also be without safety Kendrick Lewis (foot), but outside linebacker Derrick Morgan (knee) is good to go after consecutive full practices.

--Arizona Cardinals tight end Jermaine Gresham (Achilles) and defensive tackles Robert Nkemdiche (foot) and Olsen Pierre (toe) are questionable for Sunday's opener against the Washington Redskins after being limited in practice all week.

Gresham was activated off the PUP list last week after tearing his Achilles in the 2017 season finale. Nkemdiche and Pierre are key pieces in the interior D-line rotation, though starter Corey Peters (knee) practiced in full on Friday and is expected to play.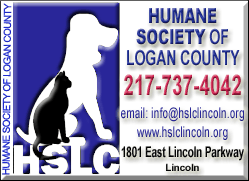 Running back T.J. Logan (ankle) is also questionable, while Markus Golden (knee) is out. Golden was also activated off PUP last week but is not yet ready after tearing his ACL late last season.

--Miami Dolphins receiver DeVante Parker returned to practice for the first time since breaking his right middle finger nearly four weeks ago but is doubtful for Sunday's season opener against the Tennessee Titans.

Parker ran pass routes on the side, but the injury hasn't healed enough for him to catch passes. He was wearing a large pad on his hand to protect the finger.

--New Orleans Saints offensive linemen Andrus Peat (quad) and Jermon Bushrod (not injury related) are both questionable for Sunday's opener against the Buccaneers.

Peat got in limited practices on Thursday and Friday after missing Wednesday's session. Bushrod has been absent for consecutive days for an undisclosed non-injury related reason. Peat is the team's regular starter at left guard, while Bushrod is the team's likely swing tackle.

--Pittsburgh Steelers tight end Vance McDonald was ruled out of Sunday's opener against the Browns with a foot injury.

He practiced on a limited basis Wednesday, his first practice since hurting the foot during preseason, before sitting out the final two sessions.

--The Philadelphia Eagles activated linebacker Nigel Bradham and cornerback Deiondre' Hall to the 53-man roster after they completed their respective one-game suspensions.

Bradham's suspension stems from a July 2016 incident in Miami in which he was arrested and charged with aggravated assault, while Hall's was for violating the league's substance-abuse policy. Hall was acquired from the Chicago Bears for a conditional pick last week.

The Eagles were previously at 52 players on the roster after placing wideout Mack Hollins on injured reserve Thursday. The team waived safety Tre Sullivan, who was responsible for a turnover with a special-teams error in Thursday's opener, to open up an extra spot Friday.

--Green Bay Packers rookie linebacker Oren Burks is questionable for Sunday night's opener against the Chicago Bears with a shoulder injury.

Burks, who is listed as a starter next to Blake Martinez inside, has been limited all week after hurting the shoulder in a preseason game Aug. 24. He was a third-round pick in April's draft.

Second-year safety Josh Jones is out with an ankle injury after missing practice all week, and linebacker James Crawford (hamstring) is questionable.

--Former Denver Broncos first-round quarterback Paxton Lynch worked out for the Detroit Lions, according to an ESPN report.

Lynch was waived by the Broncos on Sunday to make room for waiver claim Kevin Hogan. The 27th overall pick in the 2016 draft, he visited the Buffalo Bills earlier this week.

--Former Cleveland Browns first-round wideout Corey Coleman worked out for the Arizona Cardinals, according to an ESPN report.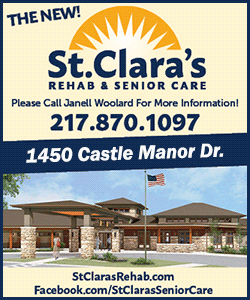 Coleman was among the Buffalo Bills' final cuts after they acquired him from the Cleveland Browns for a seventh-round pick in August. He was the 15th overall pick in the 2016 draft.

--The Seahawks released cornerback Byron Maxwell, linebacker Erik Walden and quarterback Austin Davis with injury settlements, making them free agents.

Maxwell and Walden were each battling hip injuries when they were placed on IR at final cuts. The move ends Maxwell's second stint with the team after he played in 47 games (17 starts) from 2011 to 2014 with the Seahawks.

--Free agent wide receiver Max McCaffrey was suspended four games by the NFL, although the reason for the suspension is unclear.

McCaffrey, brother of Panthers running back Christian McCaffrey and son of former NFL wideout Ed McCaffrey, was waived with an injury designation by the San Francisco 49ers at final cuts last week and remains a free agent.

--Former Dallas Cowboys running back Joseph Randle is being held without bond on a suspicion of rape in Wichita, Kan., according to multiple outlets that cited jail records.

Randle, a Wichita native, was taken into custody at Sedgwick County Jail around 3:45 a.m. The 26-year-old has spent most of the past two years in jail but was released in June after receiving five years' probation related to an altercation at a house party in 2016.

Randle also is due for sentencing in another felony case on Oct. 9, according to The Wichita Eagle.

--Baltimore Ravens rookie kicker Kaare Vedvik is out of the hospital and expected to cooperate with police investigating an apparent assault on him last weekend.

Vedvik was found with substantial facial injuries and bruises on the back of his head in East Baltimore and taken to the hospital early Saturday morning.

The 24-year-old Vedvik, a punter and kicker from Norway who attended Marshall, was placed on the reserve non-football injury list in the aftermath.

--Field Level Media
[© 2018 Thomson Reuters. All rights reserved.]
Copyright 2018 Reuters. All rights reserved. This material may not be published, broadcast, rewritten or redistributed. Thompson Reuters is solely responsible for this content.