Railers Fail To Answer The Bell Against Mattoon
Send a link to a friend Share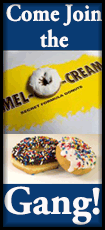 [September 08, 2018] By Benjamin Yount

MATTOON – With all the rain and clouds across central Illinois on Friday, you can bet a lot of people spent their afternoon napping.

The Lincoln Railsplitters were still sleepy to start Friday night's game against Mattoon.

After an uninspired first drive from Lincoln, Mattoon used its first offensive play to connect on a 50 yard touchdown pass.

Less than five minutes later Mattoon scored again, this time on a five yard touchdown pass.

"Unfortunately that's how it goes for our guys sometimes," coach Matt Silkowski said. "That's how practice goes sometimes as well."

But as the rain started to pick-up in the second quarter, so did the Railer offense.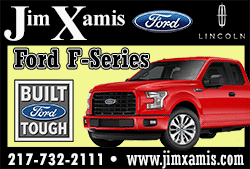 A the 8:13 mark, junior Noah Funk, who started his first game at quarterback Friday, tossed a 78 yard touchdown Colton Holliday.

"It was crazy," Holliday said. "I caught it and I could not believe I was wide open like that."

The Railer defense held tough, once again. Lincoln stopped Mattoon on four straight drives in the first half.

"It was kinda of bend, but not break," Silkowski said after the game. "We were playing tough, making some big plays. Especially after giving up some big plays."

With 2:33 left in the first half, the Railers forced Mattoon to try a field goal.

The miss gave Lincoln the ball and a bit of momentum just ahead of halftime.

But the defensive battle of the first half gave way to a wave of scoring in the third quarter.

Mattoon took the kickoff in the second half back to about midfield. Then, Mattoon High School quarterback Jack Pilsen took the ball 46 yards for a touchdown. Mattoon took a 20-6 lead.

[to top of second column]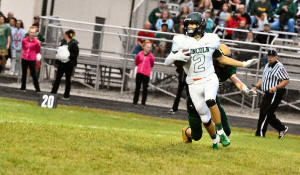 Junior Brandon Schweitzer looks to break free Friday night against Mattoon. Schweitzer would finish the night with 43 yards and one touchdown.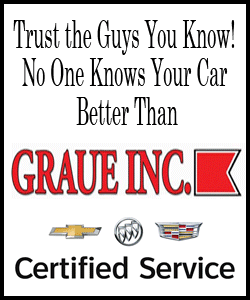 Two plays later, Lincoln's Jayden Pollice went over the top of a Mattoon defender and snagged a pass from Dreyden Pozsgei. Two runs later, the Railers' Brandon Schweitzer ran the ball in from the three yard line to cut the lead to 20-13.

But less than a minute later, 52 seconds to be exact, Mattoon's Tucker Overton raced 75 yards for a touchdown run. Mattoon lead 27-13.

And the scoring just kept coming.

With 4:14 Mattoon peeled off another touchdown to push the lead 33-13.

About two minutes later Mattoon struck again. This time a 47 yard run by Abe Baker

Mattoon lead 40-13.

About four minutes into the fourth quarter, Mattoon's Pilsen walked across the goal line for another score.

Mattoon's lead swelled to 47-13. And that's how the game would end.

With the win, Mattoon improves to 2-1 on the season. Lincoln falls to 1-2 with the loss.

Next week the Railers are back home where they'll host Effingham High School.
[article by Ben Yount; pictures by Shari Sparrow]