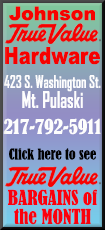 Local high school students are also choosing to start their college careers early at Lincoln College, with 34 students enrolled in dual-credit courses at Lincoln College and either Lincoln Community High School or other area schools.

Although total enrollment was down slightly on the Lincoln campus, at 674 compared to 710 last year, Gerlach said he is pleased by the support the College is receiving in the local market.

"The fact that so many local students and their parents are choosing Lincoln College is a tremendous vote of confidence in our ability to provide a quality, affordable college education close to home," Gerlach said. "Central Illinois is a very competitive market for higher education and we know our students have a multitude of public and private universities to choose from. We are very proud that we are not only keeping local students here, but able to attract students from communities where other schools are based."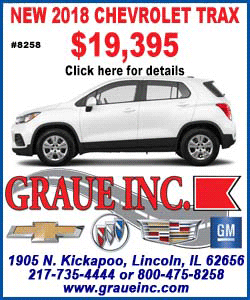 Another positive sign, according to Gerlach, is an increase in students transferring to Lincoln College from other institutions, either coming from a community college or simply choosing to enroll at Lincoln College after attending another school. The number of full-time students transferring to the College from other institutions went from 51 to 68, a 33% increase.

The number of returning students, 323, is approaching the number of new students, 351. This continues a trend the college has been seeing since it began its transition in 2015 to full four-year academics. About 281 students are also enrolled in Lincoln College's adult education Accelerated Bridge to Education program, which now serves campuses in Normal, Peoria, Oglesby and Lincoln.

Despite the small drop in students overall, Gerlach said he is pleased with enrollment and said the school remains on track in its plan to transition to a full university offering a range of bachelor's and graduate degree options, while still giving students the option to complete a two-year associate degree.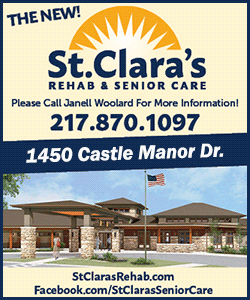 "We are the most affordable private college in Illinois and, in fact, we are competitive on price with most public universities in the state," Gerlach said. "Students and their parents are discovering what a great value Lincoln College offers and as we grow our programs, I am confident we will continue to attract and retain students.

"We know from talking to our two-year graduates, that most of them would stay at Lincoln College if we can offer the majors they want to pursue," Gerlach added. "With two new majors added this year, bringing our total to twelve, we are getting closer to the goal of assuring every one of our students that they can stay at Lincoln College and receive the education they need for their chosen career."

The Lincoln campus now offers bachelor's degree programs in:
Business Management;

Community and Human Services;

Conservation Biology;

Contemporary Jazz Studies;

Criminal Justice;

Exercise Science;

Liberal Arts

Organizational Leadership;

Radio, Television and New Media;

Sport Management;

Theater; and

Vocal Performance.
The four-year format also opened the door to new opportunities in athletics, as Lincoln College began competing in the National Association of Intercollegiate Athletics (NAIA) this fall. The transition allows Lincoln College student athletes to compete for a full four years and has meant that the school now has junior varsity teams for many of its sports.

"Lincoln College has an annual $41 million impact on the local economy. As Lincoln College grows it will mean new options for area students, new opportunities for local businesses and new investment in the community," Gerlach added.
[Mark Gordon
Public Relations and Media Manager
Lincoln College]