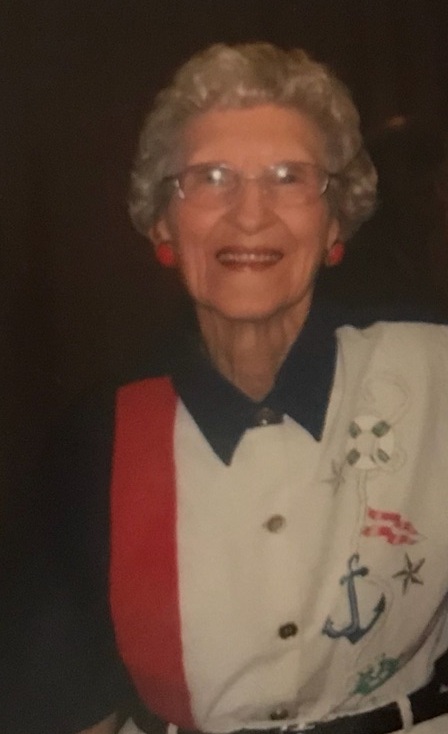 Rachel Woll

Send a link to a friend Share
[September 08, 2018] SAN JOSE — A memorial service for Rachel Woll will be held on Monday, September 10, 2018 at the San Jose United Methodist Church. The 10:30 service will be officiated by the Reverend Charles McDonald. Interment of cremains for both Rachel and Jeane Woll will follow at Green Hill Cemetery.
Service: 10:30 a.m. Monday, September 10 at San Jose United Methodist Church
Obituary
Rachel M. Woll, 92, of Morton, formerly of San Jose, passed away Saturday, April 21, 2018 at UnityPoint Health in Pekin.

She was born October 31, 1925 in Hartsburg to Nanke and Bertha (Arnold) Rademaker. She married Jeane Woll on June 5, 1949 in Emden, IL. He preceded her in death on December 3, 2013. Her parents; brothers Walter, Arnold, and Ralph; a sister, Ruth; grandson, Jesse; and daughter-in law, Bonita (Bunny) also preceded her in death.

Surviving are her four children, Peggy (Grant) Golden of Pekin, Dennis Woll of Green Valley, Bruce (Val) Woll of Pekin, and Brad (Tena) Woll of San Jose; one sister, Josephine Rorabaugh of Liberal, KS; one sister-in-law, Bonnie Rademaker of Emden; six grandchildren; six great-grandchildren; and many nieces and nephews.

Rachel worked for the family business, Truman Woll & Sons, until retiring. She was raised in the Lutheran faith but became active in the San Jose United Methodist Church after marriage. She taught Sunday school for many years, served as president of Methodist Women, worked with youth, and served on various committees. She donated many gallons of blood to the American Red Cross and was an Emergency Communications for Servicemen volunteer. Rachel was a long term member of the American Legion Women's Auxiliary and past president of the San Jose Woman's Club. She also served as a township official, Cub Scout and Girl Scout leader and on the Election Board.

Cremation will be accorded and a memorial service will be held at a later date. Schmidt-Haller Burial and Cremation Services is in charge of arrangements.

Memorials may be made to San Jose United Methodist Church or St. Jude- Midwest Affiliate.